Workers' Compensation Insurance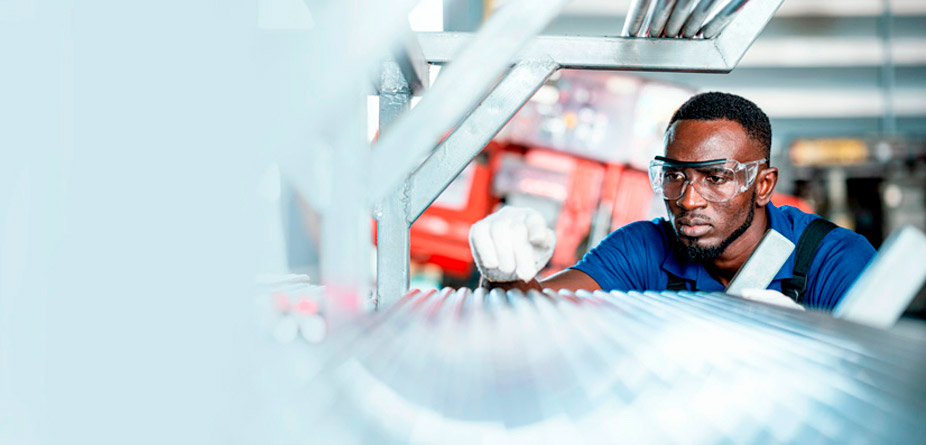 Jump to the Why Choose EMC section
Workplace accidents happen. When they do it's important to make sure your employees and your business are protected. EMC Insurance Companies is a leader in providing workers' compensation insurance to businesses like yours.*
In fact, our company began writing workers' compensation insurance coverage to Iowa manufacturers in 1911 — and we've been providing it ever since. Whether you need workers' compensation insurance for a small business or large manufacturing operation, we've got you covered.
What Is Workers' Compensation Insurance?
Workers' compensation (also known as workers' comp insurance) is a type of insurance that offers your employees compensation for injuries or disabilities sustained as a result of their job. If an employee is injured or contracts an illness on the job, workers' compensation insurance helps cover:
Medical care
Rehabilitation
Lost wages
Death benefits
Do I Need Workers' Comp Insurance?
For the bulk of employers, the answer to this question is "yes." Workers' comp insurance is necessary not only because it's required by law in most states, but because it provides protection to both your business and your employees.
Protection for Employees
Employees who are covered by your workers' compensation insurance can receive financial protection if a workplace hazard results in injury, disability or death while performing their regular work duties.
Protection for Employers
Workers' compensation insurance provides protection to employers by sheltering them from potentially crippling lawsuits resulting from an employee injury.
Top Three Workers' Comp Accident Types
Why Choose EMC Over Other Workers' Compensation Carriers?
EMC offers more than just a typical workers' compensation insurance policy. Our knowledgeable team of underwriters, claims professionals and loss control experts are ready to help you elevate your workers' compensation coverage.
Loss Control Solutions to Help Prevent and Manage Workplace Injuries
While many other workers' compensation insurance companies offer fee-based services, EMC insurance policies come with free access to our innovative loss control solutions and medical management services. These services can help your company realize considerable cost savings by returning out-of-work employees to the job as soon as possible or by preventing many losses from occurring in the first place.
Return to Work Programs
Implementing an early return to work program can help control the costs of workers' compensation claims. Workers involved in a return to work program return 1.4 times sooner compared to workers with nonparticipating employers.* EMC injury management professionals are ready to help your clients set up their return to work program.
*RAND Institute for Civil Justice, Center for Health and Safety in the Workplace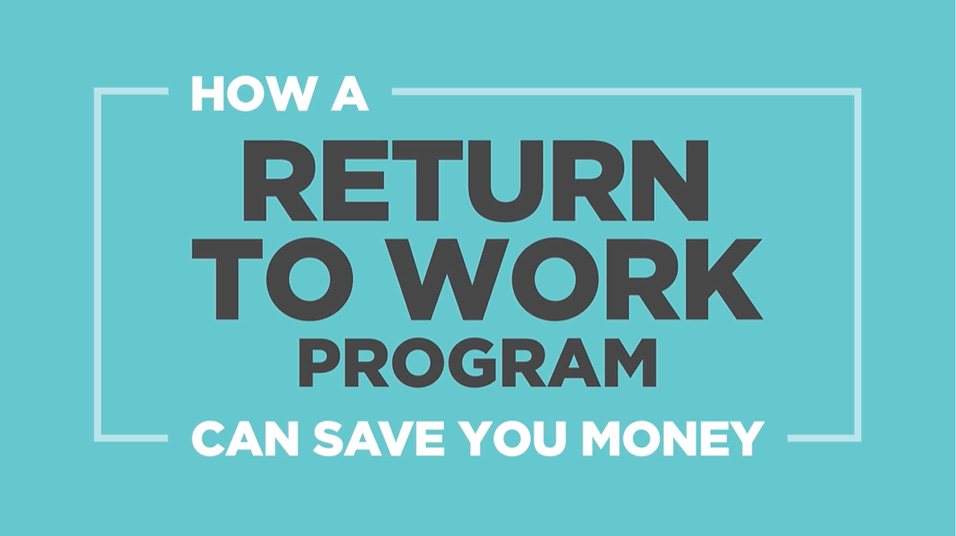 OnCall Nurse
EMC OnCall Nurse is a 24/7 work-injury nurse hotline that allows injured workers and their supervisors to immediately speak with a registered nurse and receive guidance on the appropriate level of medical care. This proven process resolves many cases simply with first aid, so your business can avoid unnecessary costs, claims and time away from work.
How Much Is Workers' Compensation Insurance?
The cost of workers' compensation insurance depends on a number of factors including:
The type of work you do
How many employees you have
The industry you work in
The cost of medical care
How to Calculate the Cost of Workers' Compensation Insurance
Each state has its own method for calculating workers' compensation insurance rates. To estimate your workers' compensation insurance costs, workers' compensation insurance companies use some version of this equation which uses information on your business' risk, total payroll and claims history.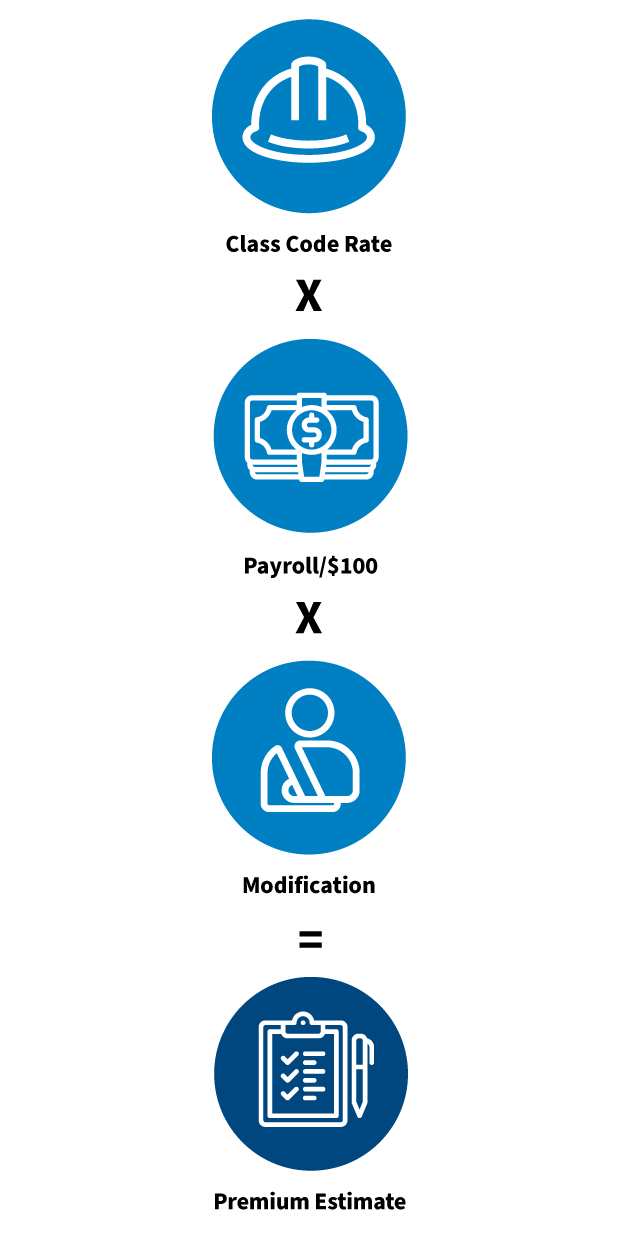 What Types of Injuries Does Workers' Compensation Insurance Cover?
Injuries or illnesses that occur or worsen as a result of employment are generally covered by workers' compensation insurance. Whether or not an injury or illness is covered will depend on your state's laws.
In general, for an injury to be covered by workers' compensation insurance it must:
Have happened to an employee (not a vendor or independent contractor)
Occurred during the course of employment
Resulted in impaired and/or lost wages
Count on EMC® for Quality Workers' Compensation Insurance
Whether you need workers' compensation insurance for a small business or a large contractor, EMC will work with you to create a workers' comp insurance program that works for you. Plus, our trusted team will recommend ways to lower your claims costs through safety and loss control solutions. And with more than 110 years of experience, customers know they can Count on EMC® — and you can too.
*EMC's workers' compensation insurance is only available in select states.
Find an EMC Agent
Contact a local independent insurance agent and ask about EMC's Workers' Compensation Insurance.