Skate Park Design and Safety
An estimated 13 million Americans own and ride skateboards, with more than a million children taking up the sport every year. This increase in popularity has prompted many cities to develop parks to be used by skateboarders, in-line skaters and BMX bikers. Read on to learn more about design, rules and regulations, inspections and liability exposures associated with skate parks.
Skate Park Design Considerations
Consult with a professional skate park designer or builder with a quality portfolio. Focus on safety during the design phase, paying attention to the following items:
Ramps and pipes should not be over six feet in height
Fence in the skate park to control access, keep out small children and animals and protect bystanders
Provide adequate lighting; 30 foot light poles are recommended to reduce shadows
Design the skate park to accommodate skaters of varying ages and skill levels by using colors or numbers to represent the degree of difficulty of each area (e.g., 1-5 scale, with 1 = beginner and 5 = expert)
Provide a grassy area or benches for spectators outside the fenced-in perimeter
Secure benches to the ground so skaters do not move them inside the skate park
If providing bleachers, consult with your architect or bleacher company to ensure they meet current safety standards
If irrigation is used in the area, ensure that water does not hit the skating surface
Provide water fountains
Provide fixed or portable bathrooms in the vicinity of the skate park
Provide garbage cans outside the skating area and ensure they are secured to the ground
For convenience and emergences, a pay phone should be available
Note: The above recommendations are for skate parks only—additional recommendations may be necessary for BMX parks.
Skate Park Rules and Regulations
Skate park rules and regulations inform participants on how to safely enjoy the facility and should be the first thing participants see when entering the park. Rules may vary from park to park, but will at a minimum address the following:
Require a responsible adult to accompany skaters under the age of seven; supervision is encouraged for all skaters under the age of 18
List skate park hours; close parks at dusk (unless equipped with lighting) or if surfaces are wet or icy
Require all skaters to wear personal protective equipment, including a strapped helmet, knee and elbow pads and wrist supports
Only allow one person per ramp at a time
Food and drink are not permitted in the skating area
Drugs, alcohol and smoking are prohibited
Do not permit loose items, such as backpacks, inside the skating area
Reckless conduct, loud music, disorderly behavior, etc. is not be tolerated at any time; non-skaters are to remain outside the fenced-in area
No pets in the skate park
The sign should also indicate who may use the park. If the park is designed only for use by skateboarders, this should be stated. If the park may be used by skateboarders, in-line skaters and BMX bikers, indicate this as well.
Note: If acceptable use is not clearly stated, it is likely that all three groups will use the park.
Skate Park Inspections
Skate parks require routine inspection and maintenance to ensure structural elements and equipment are safe for use.
Complete inspections weekly
Document all deficiencies and repairs in writing
Require that the person responsible for park maintenance sign the inspection
Inspections will differ, depending on the type of construction (e.g., wood, steel, concrete), but should generally cover the following items:
Skating surfaces: cracks, splits, holes, graffiti, debris, sharp edges, protruding objects and puddles
Coping: cracks, burrs, chips, voids and looseness
Railings: cracked welds, missing components or other damage
Signs: damaged, missing or graffitied
Fencing: holes, exposed metal wire ends, loose bracing or damaged gates
Benches and bleachers: trash under and around, missing components or loose hardware
Supporting facilities: damaged, vandalized or nonfunctioning public telephones, drinking fountains or restrooms
Landscaping: damaged vegetation or irrigation, trash or debris, broken lighting, etc.
Skate park designers/builders should provide a specific checklist that explains inspection and maintenance requirements. Encourage skaters to inspect the park before use and remove any trash and debris that may be present.
Waiver of Liability
A liability waiver should be signed by all participants over the age of 18 or by the parents of those under the age of 18. Have your legal counsel review any waiver form prior to adopting it.
Inform the participant that skateboarding, in-line skating and biking are inherently dangerous sports and serious injuries may occur
Outline the participant's assumption of risk, a voluntary release of claim from injury and the acceptance of cost for injury or damages
Include safety requirements and behavior expectations in the agreement
---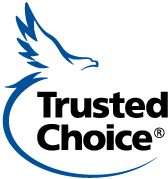 Home Office: 717 Mullberry St. | Des Moines, IA 50309 | 800-447-2295 | www.emcins.com