Playground Slide Safety Requirements
Slides can be fun, but they aren't installed and maintained, they can also be dangerous. You can help reduce the risk of injury to children with appropriate selection and maintenance of slide equipment and surface materials.
Structural Considerations for Playground Slides
Slides should be well-anchored with firm handrails and have good traction on the steps. Position the slide to minimize sun exposure, either underneath shade or at an angle facing away from the sun. Slides placed in direct sunlight may become hot enough to cause serious contact burn injuries on children's hands, legs, feet and buttocks.
Playground Slide Platforms
A platform should be located at the top of the slide so that children can transition from standing to a seated position. The platform should be horizontal, at least 19 inches long for toddlers and 14 inches long for preschool age or older children.
It should be at least as wide as the slide chute and surrounded by barriers that are designed to prevent the passage of a small child. A bar or hood is recommended to cover the platform and channel children into the seated position. The channeling device should provide handholds for support, and should not have any spaces or gaps that can trap strings, clothing or body parts.
Playground Slide Exits
All slides should provide a horizontal exit area at the bottom of the chute. This will help children regain their balance during the transition from the seated position to a standing position. The exit area should not be located near heavy traffic or other pieces of equipment. The edges should be rounded or curved to prevent cuts and injuries.
For toddlers, the exit area should be from 7 to 10 inches long and no more than 6 inches above the protective surfacing. For preschool and school-age children, the exit area should be at least 11 inches long. If the slide is no more than 4 feet high, the exit area should be no more than 11 inches above the protective surfacing, and when the slide is more than 4 feet high, the exit area should be between 7 and 15 inches above the protective surfacing.
Surfacing Materials Around Playground Slides
Cover the area beneath and round the slide with surfacing material that meets the ASTM F1292. Surfacing material helps protect children in case they fall from the slide and cushions their landing at the exit of the chute.
There are various types of surfacing materials, including wood chips, mulch, sand, pea gravel and shredded rubber. Check the material at the base of the slide on a regular basis to make sure it is the proper depth. Over time, the material can be displaced or worn down, which could expose the slide footings or provide insufficient cushioning.

---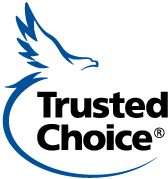 Home Office: 717 Mullberry St. | Des Moines, IA 50309 | 800-447-2295 | www.emcins.com