Office Ergonomics Workstation Posture Basics
Computers affect every part of our lives. People use computers at work, in coffee shops and at home. It has been estimated that 75% of all jobs require the use of a computer. It is also estimated that 30% of office productivity is lost due to the discomfort and stress employees experience in the workplace.
With the amount of time the average worker spends using the computer, cases of cumulative trauma disorders (CTD) have greatly increased. It is important to ensure that employees are comfortable at work, for both their health and their productivity. The good news is that these injuries may be reduced or prevented by developing a proactive ergonomics program.
Maintain Proper Posture at Work
It is important to sit with proper posture while at a workstation. A good chair will allow for the following adjustments: chair height, seat back angle and height, seat pan depth and armrests. When sitting, the following adjustments should be considered:
Ensure operator's feet are firmly on the floor when sitting back in chair
There should be a 90°-110° angle in knees, hips and elbows
There should be a few inches of space between the edge of seat and the operator's knees
Lumbar support should fit into the small of your back
Arms should be relaxed, forearms parallel with floor, and wrists straight
If work surface is too high: raise the chair, lower the workstation or add a footrest
Posture-Improving Work Equipment
While chairs are an essential part of a proactive ergonomics program, there are other pieces of equipment that can help maintain proper posture while at a workstation. These include, but are not limited to, the following:
Keyboard trays
Alternative keyboards
Mice
Monitor risers
While typing, the user's fingers should be relaxed on the keyboard and wrists should be straight. The top of the monitor should be at eye level. If the user has bifocals, adjust the monitor so the user does not have to bend their neck.
It is good to experiment before purchasing ergonomic equipment. For example, old phonebooks can be used as a monitor riser or footrest. Also, most office equipment dealers will provide samples in order to gain your business. This is a good way to test different pieces of equipment, ensure employee comfort and manage costs.
Stretching and Relaxation Exercises in the Workplace
To help prevent discomfort from sitting at a desk or keyboard for most of the day, consider doing stretching and relaxation exercises. Stretching can and should be done frequently throughout the day to relax muscles, improve circulation and decrease the effects of overuse and repetitive motion.
Most stretches can be done at the workstation without drawing attention to the operator. You can stretch your shoulders, arms, chest, back and neck without even getting out of your chair. If you experience pain or discomfort with any stretching program, stop the stretching and consult a physician.
It can also be helpful to take a break from a task and relax. Go for a brief walk, do a deep breathing exercise or take a moment to relax your face and jaw muscles. All of this will aid in overall health and wellbeing, as well as employee productivity.
---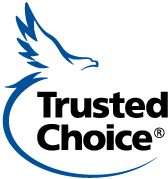 Home Office: 717 Mullberry St. | Des Moines, IA 50309 | 800-447-2295 | www.emcins.com