LP Gas: Risk Management Tips for LP Dealers
Due to the unpredictable nature of liquefied petroleum (LP) gas products, and the possibility of severe injury and property damage when LP gas accidents occur, LP gas dealers should be especially diligent when putting together a risk management program.
An LP gas installation risk management program should involve regularly testing customer locations to ensure equipment is working properly and document the results in customer files. This documentation creates a service record that can help protect your organization from liability should an LP gas-related accident occur.
The following guidelines are not all-inclusive. Additional industry guidelines from the National Propane Gas Association, National Fire Protection Association, local regulatory codes and governmental sources should also be included as part of your operation's best practices.
Guidelines LP Gas-Related Installations
All installations served by LP dealers should be thoroughly leak-checked or pressure-checked—from the tank to the appliance—with pressure equipment before providing any fuel. The results of these tests should be recorded and kept in the customer's file for future reference. Customer files should be retained for at least five years after the last service or delivery is made.
New LP Installations
New service installations provided by LP dealers should be thoroughly leak checked with pressure equipment before providing any fuel. Leak checks should also be performed any time the system is modified, other suppliers have provided fuel or an out-of-gas condition has occurred. All leak check results should be documented.
Existing Locations
Current customer locations should be periodically reviewed and leak-checked—with the results of each documented. The frequency of these checks may vary, but they should occur regularly. Some LP dealers review locations every five years, while others do checks while painting tanks or when regulators need changed. Locations being modified or updated should always be leak-checked, and the results should be documented.
Events to Document
If an LP gas leak is reported, take action right away. After the leak is addressed, make sure to document how it was repaired.
When a customer is "out of gas", the fuel system may have a failure. Before providing any fuel, the reason a customer is out of gas should be documented and a leak-check should be performed. If the customer is not home, place an "out-of-gas" notice on the tank supply valve and at the home entrance. A copy should be retained in the customer's file.
If a test reveals that a system is unfit for service, place a "red tag" on the main fuel valve listing the reason(s) the system should not be in service. Give a copy to the customer and retain a copy in the customer's file along with previous results from leak checks and pressure checks. All substandard conditions should be corrected before the system is placed back into service.
Inspection and Installation Record Sample Form
Review this sample form to assist you in documenting inspections and leak checks that are performed at customer locations.

---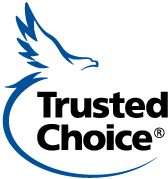 Home Office: 717 Mullberry St. | Des Moines, IA 50309 | 800-447-2295 | www.emcins.com