LP Dealer Cylinder Guide
While liquefied petroleum (LP) cylinders are generally considered to be safe, they can be hazardous if mishandled or maintained poorly. To minimize the chance of property damage or injuries, we recommend that LP dealers follow the regulations laid out by the National Fire Protection Association (NFPA 58 – LP Gas Code), the Department of Transportation (DOT) and any instructions from the cylinder's manufacturer.
Cylinder Requalification Requirements
The DOT requires that all cylinders periodically go through a requalification process (formerly known as retesting). This ensures that the cylinder is still acceptable to be used as a pressure vessel for transport of a hazardous material. Cylinders should be requalified before their current certification period expires. Cylinders that have exceeded their certification period should not be filled, transported or used until they are requalified.
Cylinder requalification schedules vary depending on the specification under which the cylinder was made. For example, new steel cylinders will generally need to be requalified at 12 years of age, and then every five, seven or 12 years thereafter, depending on the requalification method used. Visual requalification is a common type of requalification which is conducted every five years. Other requalification methods include hydrostatic testing and the proof pressure test.
Requalifications may only be conducted by persons holding a current DOT requalifier identification number (RIN), and the results must be recorded and maintained in accordance with DOT rules. The RIN must be re-issued every five years.
Filling LP and Propane Cylinders
Cylinders that contain 4-200 pounds of LP are to be filled by using a weight or liquid level gauge. With either method, a secondary means to ensure the cylinder is not overfilled should be used. Cylinders that contain 4- 40 pounds of LP are required to be equipped with an overfill prevention device (OPD) which serves as the secondary means to avoid overfilling. The OPD should not be used as the primary means to fill the cylinder.
Cylinders that contain less than four pounds of LP capacity are typically disposable and sold as such. Do not refill or requalify these types of cylinders. Instead, dispose of them properly.
Overfill Prevention Devices on LP Cylinders
The overfill prevention device (OPD) allows a specific amount of LP to be filled into a cylinder, leaving a sufficient amount of vapor space at the top of the cylinder for liquid expansion due to a change in temperature. There are several ways to determine whether or not a cylinder is equipped with an OPD. The most common method is to look for the special triangular handwheel stamped with the letters "OPD."
If a cylinder is overfilled, the OPD's internal float will rise and close the valve, preventing more LP from entering. If you do not allow enough space for the liquid to expand, an increase in pressure can occur when exposed to warmer temperatures forcing the pressure relief valve to open and the liquid or vapor to discharge.
Storing LP and Propane Cylinders Safely
Buildings where the public is allowed may store 200 pounds of LP; buildings that do not normally allow the public may store 300 pounds of LP. Cylinders that have contained LP are to be counted at their full capacity when determining the amounts allowed in buildings.
Disposing of LP Cylinders
Cylinders not being returned to service, requalified or refilled should be disposed of properly. Cylinders not fit for service should not be allowed to accumulate on the premises and should be scrapped. Check local and state requirements for acceptable disposal methods. Document all requalification and rejection of cylinders and retain these records for five years.
---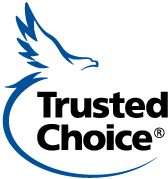 Home Office: 717 Mullberry St. | Des Moines, IA 50309 | 800-447-2295 | www.emcins.com