Lockout Tagout Program
Department of Labor statistics show that 7% of workplace fatalities result from the unexpected activation of a machine or piece of equipment during servicing or maintenance. In addition, more than 25,000 workdays are lost each year due to failure to properly isolate equipment from energy sources.
In order to protect employees from injuries caused by the unexpected activation of a machine or equipment, implement a lockout/tagout program and present to all employees who maintain, service, operate or work near machinery or equipment.
What Is Lockout/Tagout?
Lockout/Tagout is a system to prevent the release of energy, prevent operation of machinery or equipment and to warn other employees that the equipment is being serviced. Lockout/Tagout includes two parts:
Lockout—The placement of a device that blocks the flow of energy from a power source to a piece of equipment.
Tagout—The placement of a tag on or near the lockout device to warn others not to restore energy to the equipment.
According to OSHA regulations lockout/tagout should be used whenever:
An employee is required to remove or bypass a guard or other safety device
An employee is required to place any part of their body in the "point of operation" of the machine or where an associated danger zone exists during the machine's operating cycle.
Lockout and tagout should always be performed together. While a lockout only system is generally effective, a tagout only system does not provide adequate protection.
Employee Lockout/Tagout Requirements
Lockout/tagout involves several types of employees, from the maintenance technician called in to repair the machine to the plant manager who may be working in the area of a machine being serviced. OSHA has defined the levels of responsibility in the lockout/tagout program:
Authorized employee—An authorized employee is one who locks out and tags out machines or equipment in order to perform servicing or maintenance on that machine or equipment. A common example of an authorized employee is a maintenance technician.
Affected employee—An affected employee is one who operates the equipment or machines which are locked/tagged out while being serviced or repaired. A common example of an affected employee is a machine operator.
Other employee—Employees who are neither authorized employees nor affected employees but are still exposed to areas where Lockout/ Tagout is being performed. A common is the plant manager.
Lockout/Tagout Program Requirements
At a minimum, the four main items that should be covered in an OSHA compliant lockout/tagout program are:
Lockout/Tagout Written Program
The written lockout/tagout program should define the company policy for when Lockout/Tagout should be used, how to use the specific locks and tags, procedures for group maintenance and shift changes, and procedures for contractor work on lockout/tagout required equipment.
The written program should also address employee training, inspections and audits, disciplinary action, and any other company specific policies.
Specific Written Energy Control Procedures
Procedures should be developed for each piece of equipment that will be locked and tagged out. These procedures should address the types of stored energy present, types and locations of machine controls and energy isolation devices (e.g., disconnect switch), methods to restrain or release stored energy and methods to verify equipment is isolated from the energy source and will not operate.
Lockout/Tagout Employee Training
Train all employees who work on or around equipment that may be locked and tagged out on the purpose, function and restrictions of the lockout/tagout program. Train authorized employees to safely perform the lockout procedures.
The training should also make employees aware that disregarding or violating the energy control program could endanger their own lives or the lives of coworkers. All training records should be documented with the program content, date of training, name of trainer and attendee signatures.
Periodic Inspections
At least annually, each energy control procedure should be reviewed. An authorized employee other than the one who routinely uses the procedure should verify the procedure is adequate and observe a representative sample of authorized employees using the lockout/tagout procedure.
They should also perform a review with each authorized employee of their responsibilities under the energy control procedure.
---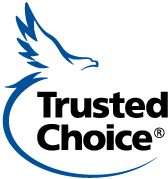 Home Office: 717 Mullberry St. | Des Moines, IA 50309 | 800-447-2295 | www.emcins.com