Improve School Security with a Large Event Security Program
Schools host extracurricular events throughout the year, including sporting events, concerts, plays and graduations, which involve a large number of visitors, students and staff. Use EMC's School Security Program template and event plan checklist below in order to ensure the safety and security of those in attendance.
Potential Hazards at School-Sponsored Events
Weather-related threats and natural disasters
Intentional disruptions (violence), bomb threats
Crowd control problems
Aggressive fans/fighting
Intoxication
Property damage
Fire
Medical emergency
Large Event Plan Checklist for Schools
Most schools have documented emergency procedures and protocols, including large event security plans based on the size, type and duration of the event. At a minimum, the plan should include:
Provide adequate adult supervision and staffing—consider the size of the crowd, history of incidents at similar events and current conflicts at the school and in the community that could impact the event
Employ sworn law enforcement officers at events with large crowds—if available, use school resource officers (SROs) at athletic events as they are familiar with the youth who may be attending the event
Deploy security personnel and school staff in a manner that provides ample coverage—this includes ticket gates, perimeter entrance/exit points, parking lots, common areas (restrooms, concession stands, etc.), in the stands and at other key locations; police should be in uniform and security staff should wear clearly identifiable clothing or vests
Equip assigned staff with two-way radios and provide training on how to use them
Issue school cell phones to select staff members assigned to the event
Work with first responders to prepare for school response procedures in large event settings
Assign specific roles and responsibilities, conduct exercises and drills to practice response efforts
Provide staff training on techniques for monitoring crowds, verbal de-escalation skills, procedures for handling fights, handling medical emergencies, evacuation procedures and tasks related to specific operations (ticket-taking, concession stand, etc.)
Separate spectator seating into clearly designated areas, if possible (i.e., home team in bleachers on one side and visiting team on other side), and consider separate concession stands operating in each of these areas
Secure perimeter doors of schools and block unused sections of the building in accordance with fire safety regulations
Staff assigned to videotape the game or event should record any areas of spectator misconduct that may occur
Consider diverse needs (language, accessibility, etc.)
Make sure all areas are accessible to spectators, especially entrances and parking lots, and are adequately illuminated
Create and communicate policies related to admission (items that can be carried in, potential searches, no re-admittance if leave event, spectator conduct, etc.)
Communicate with visiting team administrators in advance of event regarding procedures, security practices, emergency guidelines, and any safety concerns
Establish clear procedures and responsibilities for clearing and closing up facilities following the event
Determine what type of response applies to various situations and who will respond. Large event emergency response protocols may involve:
Evacuation
Reverse evacuation
Lockdown
Shelter-in-place
Improve school security by ensuring event staff, administrators and police/security assigned to the event know the response procedures. Provide informational materials on-site to inform anyone about proper emergency procedures.
---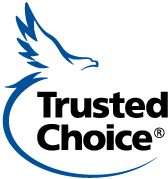 Home Office: 717 Mullberry St. | Des Moines, IA 50309 | 800-447-2295 | www.emcins.com