How to Create a Sidewalk Maintenance Program
Sidewalks are a common location for falls due to conditions such as cracks and raised edges. Proactive inspection and repair of sidewalks, parking lots and other walkways can reduce the risk of a slip, trip or fall incidents and extend the life of the surface.
How to Perform Routine Sidewalk Inspections
Regularly inspect sidewalks and other walkways to help ensure that problems are discovered, documented and repaired as quickly as possible.
Perform inspections annually unless it is a high-traffic area
Audit high-traffic areas (schools, business districts, parks, etc.) every other month
Inspections can be performed by in-house personnel
Use the sidewalk safety checklist below to assist in your sidewalk inspections. Retain your inspection records in the event an injury occurs on the property. The following should be documented during walkway inspections:
Vertical displacement greater than ½ inch (¼ inch if on an accessible route)
Cracks or gaps greater than ¾ inch wide and ½ inch deep
Three or more cracks in a single sidewalk section
If 50% or more of a sidewalk section has spalling or chipping ½ inch deep
Divots or potholes greater than 3 inches in diameter and ½ inch deep
Chunks of loose concrete or slabs that move or wobble
Benches, signs or other objects that reduce usable width to less than 36 inches
Hoses or cords routed across walkways
Utility plugs, valves or other objects that protrude ½ inch or more above the walkway surface
Unsecured utility covers or grates
Tree limbs, bushes or other plants posing an obstruction
Rocks, sand, dirt or other debris accumulating on the sidewalk
Areas of ponding water ¼ inch deep or more

If conditions are dry, a layer of mud may indicate a ponding problem; ponding may lead to black ice in cold weather or promote slick algae growth during warm weather
Inspect parking lots, alleys, patios, stairs and other areas of pedestrian travel for the same types of hazards stated above. Document all inspections with the name of the inspector, date of the inspection, areas inspected, any problems noted and a timeline for repairs.
Extend Sidewalk Lifetimes and Increase Safety with Sidewalk Repair Guidelines
Various sidewalk repair methods can extend the life of your sidewalks and make them safe for pedestrians. Consult local jurisdiction for specific requirements and limitations. Some common sidewalk repair methods include:
Grinding: Removes raised edges (up to 1 inch) at control joints
Saw cutting: Cuts rather than grinds raised edges up to 2 ½ inches
Mud jacking: Lifts and stabilizes settling concrete slabs
Vinyl or epoxy patch: Patches divots, cracks and severe pitting or spalling
Sidewalk Safety Checklist
Location Name:
Address:
Inspectors Name:
Date of Inspection:
| | | |
| --- | --- | --- |
| "NO" responses indicate areas that should be investigated | Yes | No |
| Are parking areas free of potholes, depressions or damaged/uneven surfacing? | | |
| Are curbs in good condition with an even transition to sidewalk? | | |
| Are wheel stops, curbs, crosswalks and speed bumps well marked? | | |
| Is slip-resistant paint used for all pavement markings? | | |
| Are wheel stops situated to prevent vehicles from obstructing walkways? | | |
| Is there adequate lighting in parking areas and along walkways? | | |
| Are sidewalks and walkways smooth and even (no raised edges > 1/2 inch)? | | |
| Is the ground surface directly next to sidewalks relatively level and free from hidden drop-offs or holes? | | |
| Are walkways free of cords, hoses, large grate openings and other tripping hazards? | | |
| Are open, unpaved and/or grassy walking areas free of holes and low lying objects like sprinkler heads and valves? | | |
| Are downspouts and drains positioned to discharge away from walkways? | | |
| Are walkways that are subject to wet or icy conditions coated or designed with a rough, textured finish? | | |
| Are handrails present and in good condition on stairs and ramps? | | |
| Are ramps constructed with slip-resistant materials or treated with traction strips? | | |
---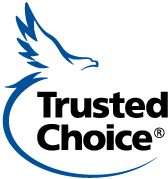 Home Office: 717 Mullberry St. | Des Moines, IA 50309 | 800-447-2295 | www.emcins.com