How to Correctly Conduct a Pre-Shift Forklift Inspection
Forklifts, or powered industrial trucks, are one of the most important pieces of material handling equipment in many organizations. To keep forklifts well-maintained and safe to use, they should be inspected before each shift for hazards that could affect their safe performance.
Many types of forklifts are used today, but the most common are the:
Electric forklift
Propane forklift
Yard forklift
Read on to learn what Occupational Safety and Health Administration (OSHA)-required pre-shift inspections of these types of forklifts should include.
Pre-Shift Forklift Inspections
Vehicle Inspection
A forklift should be repaired before use If any of the following problems are present:
• Overhead guard—Broken welds, missing bolts, damaged areas
• Hydraulic cylinders—Leakage or damage to the lift, tilt and attachment functions of the cylinders
• Mast assembly—Broken welds, cracked or bent areas, worn and/or missing stops
• Forks—Cracks, bends, wear or uneven fork length; excessive water or other fluids on the forks
• Tires—Large cuts that run the circumference of the tire, large pieces of rubber missing or separated from the rim, missing lugs, bond separation that may cause slippage
• Gauges—Not functioning properly
• Steering—Excessive free play; power steering pump malfunctioning, if applicable
• Brakes—Pedal must be pushed to the floor for brake to work; brakes do not work when unit is in reverse
• Load-handling attachments—Hesitation when hoisting or lowering forks or when using the forward or backward tilt or the lateral travel on the side shift; excessive hydraulic fluid on the cylinders
Fluid Levels
Inspect the levels of each of these fluids to check for leaks:
• Brake fluid
• Hydraulic fluid
• Transmission fluid
• Engine oil
• Engine coolant
Batteries and Fuel Tanks
If any of the following problems exist, the forklift should be repaired before use:
• Battery—Missing cell caps or terminal covers; damaged insulation on cables
• Propane Tank—Tank guard bracket not locked down; propane gas odor detected, signaling the presence of a valve leak
• Propane Hose—Frayed, pinched, kinked or bound; connector threaded loosely
Safety Features
Ensure that the following safety features are in good condition and working properly:
• Headlights
• Horn
• Safety seat
• Seat belts
• Warning lights
• Mirrors
• Backup alarms
Pre-Shift Forklift Inspection Checklist
The information contained in the list above can be combined with the specific rules at your facility to create a pre-shift inspection checklist used by all forklift operators.
OSHA does not require pre-shift inspections to be documented, but a written checklist will ensure that all items have been considered, and that repairs will be made as soon as a problem is noticed. The checklist should include inspector's name, date and forklift identification number. Operators should report defects to the appropriate person immediately and remove the vehicle from service until all repairs have been made.

---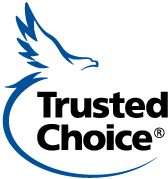 Home Office: 717 Mullberry St. | Des Moines, IA 50309 | 800-447-2295 | www.emcins.com