Hand Injury Prevention at Work
Each year more than 1 million U.S. workers receive treatment in emergency rooms for acute hand injuries. According to the U.S. Department of Labor, 23 percent of all work-related injuries involved injuries to the hands or fingers, making hand injuries "the most frequent preventable injuries," according to Safety + Health magazine.
In fact, the U.S. Bureau of Labor Statistics estimates that more than 100,000 workers with hand and finger injuries lose days away from work each year, second only to back strain and sprain.
Causes of Hand Injuries on the Job
A Harvard School of Public Health study of occupational acute hand injuries found that the risk of hand injury was significantly elevated when equipment, tools or work pieces did not perform as expected, when workers used a different work method, or performed an unusual task or when workers were distracted, rushed or felt ill.
Other research found that the majority of workplace hand injuries occurred in the morning between 9 a.m. and noon (43.2%), peaking from 10 a.m. to noon (29.8%). Furthermore, the median time the injuries occurred was 3.5 hours into the work shift.
Common Hand Injuries
The National Institute for Occupational Safety and Health (NIOSH) indicates that the most common occupational acute hand injuries are:
Laceration (63%)
Crush (13%)
Avulsion (8%)
NIOSH also indicates that the worker's occupational category, job experience and safety training were found to have an influence on the type and severity of hand injuries.
Preventing Hand Injuries
Occupational hand injury prevention should always start with eliminating or reducing potential hazards through engineering or administrative controls.
Remove the hazard from the workplace (engineering control)
Properly train employees prior to performing a new task or using a new machine (administrative control)
Use personal protective equipment if engineering and administrative controls are not possible or have not completely eliminated the hazard. According to the Harvard School of Public Health, organizations that used gloves and other PPE reduced hand injuries by 60%. For gloves and other PPE to be most effective in reducing hand injuries, it is important to select the proper type to control the hazard.
PPE for Hand Protection
A hazard identification survey is the first step in selecting proper gloves. Note any areas of operations where employees are exposed to sharp edges or surfaces, tools, impact hazards, exposed electrical conductors, extreme temperatures, chemicals and/or bloodborne pathogens. Some potentially hazardous operations include:
Grinding
Chipping
Sawing
Cutting
Mixing chemicals
Working with fiberglass
Painting
Welding
Baking/cooking
Cleaning
Working in a medical field
This list does not cover all potentially dangerous operations; however, it should provide a general idea of what to look for while performing the survey.
There are three main purposes for using gloves:
To prevent direct skin contact with materials or chemicals
To prevent cuts
To insulate from extreme heat or cold
Manufacturers generally categorize gloves according to their protective characteristics.
Leather and canvas gloves generally provide protection for hazards related to abrasions, sustained heat and burns
Metal mesh gloves provide protection against cuts and abrasions
Rubber gloves (latex, nitrile, butyl or synthetic materials like neoprene) protect workers against chemical burns, skin irritations and bloodborne pathogens
Each type of glove is designed to protect against a specific hazard. Assessing the exposures at your workplace and the types of gloves available should help you make the proper selection.
Prevent Hand Injuries with Safety Training
Training should be provided for all employees who are required to use PPE and should always be documented. Retraining should be administered when changes warrant or when workers no longer have a thorough understanding of the equipment.
Hand safety training instruction should include why the equipment is necessary, how it was selected, when to use it and its limitations. Employees should also be educated on proper maintenance, cleaning procedures, how to determine when it has reached the end of its useful life and how to dispose of it when necessary.
OSHA Publication 3151 provides detailed information on what kinds of personal protective equipment are most suitable for different exposures and operations.
---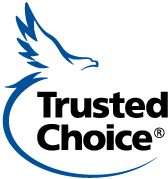 Home Office: 717 Mullberry St. | Des Moines, IA 50309 | 800-447-2295 | www.emcins.com