Gas Cutting Safety Precautions
Oxy-fuel welding, often referred to as "gas cutting," is a process that uses fuel gases and oxygen to weld and cut metals. It's commonly used for repair work and for welding pipes and tubes. Cutting operations have very distinctive risks and safety rules that should be followed to maintain a safe workplace. Organizations need to understand the risks and how to safely operate their gas cutting equipment.
Fire Protection Methods
Move combustible materials to a distance of at least 35 feet away from the work area before cutting begins. If that's not possible, combustibles should be protected with flameproof covers or guards. An appropriately sized ABC fire extinguisher should be easily accessible, and a hot work permit should be acquired if cutting is not being done in a previously approved area. If a hot work permit is necessary, a fire watch observation should be performed for a period of at least 30 minutes after all hot work has been completed.
Personal Protection During Gas Cutting
Fume Inhalation – Use local exhaust ventilation whenever possible. If good ventilation is available, fume generation through safe work practices, engineering controls and personal protective equipment (PPE).
Eye Injuries – Eyes should be protected from flying debris, hot metal slag burns and fume, gas and vapor exposures. Wear ANSI-approved safety glasses and a full-face-piece tinted lens rated at least #6 (the higher the number, the darker the lens).
Bodily Injuries – The entire body should be protected from flying molten metal/sparks by wearing heavy duty leather gloves, hats, aprons and long-sleeved jackets and pants over cotton clothing. Synthetic or synthetic-blend clothing should not be worn because it can melt and burn skin when it comes in contact with hot sparks. Protective footwear should consist of leather shoes or boots with steel toes and metatarsal supports, which help protect the foot from dropped items.
Ergonomic Risks – Gas cutting can involve precise work in awkward, confined or tight locations. This poses the risk of musculoskeletal disorders, mainly to the back, neck and shoulders. Your workplace should focus on reducing or eliminating forceful exertion and awkward postures while welding.
Gas Cutting Equipment: Cylinders and Hoses
Follow these guidelines for proper maintenance and usage of gas cutting equipment:
Only store and use cylinders in the upright position
Secure cylinders at all times to prevent them from falling, whether empty or full
Cylinders should not be rolled on their sides, carried or hoisted unless they are properly slung
Cap all cylinders when not in use
Separate stored fuel gas and oxygen cylinders by at least 20 feet or by a 5-foot-high barrier with a minimum fire rating of 30 minutes
Only use approved green oxygen hoses with righthand threaded couplings and approved red fuel gas hoses with left-hand threaded couplings
Cylinder valve couplings should be free of debris before attaching a regulator. A simple process to remove debris from a valve is to briefly open each cylinder. Do not use compressed air to blow out valves, as the air may contain oil. This purge should be done in a well-ventilated area.
Noncombustible materials should be positioned to prevent sparks and/or hot metal from coming into contact with welding hoses
Other Gas Cutting Precautions
All cutting connections and equipment, including gloves and clothing, should be kept free of grease and oil. An explosion can occur if oxygen interacts with petroleum products.
Clean gas cutting torch tips before lighting
Only use friction lighters to ignite torches
Follow the manufacturer's instructions when shutting down a gas cutting torch
---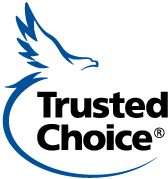 Home Office: 717 Mullberry St. | Des Moines, IA 50309 | 800-447-2295 | www.emcins.com