Floor Maintenance for Slip and Fall Prevention
OSHA regulations state that all places of employment should be clean, orderly and sanitary, and walking/ working surfaces should be regularly inspected and maintained in a safe condition. Improper or inadequate maintenance procedures can jeopardize the appearance and useful life of hard-surfaced flooring and more importantly, its safety.
Years of improper cleaning can lead to floors with low traction and an increased risk of slips and falls. Reviewing floor cleaning procedures can help reduce premature wear and prevent slip and fall accidents.
General Cleaning Techniques for All Floor Types
Follow these guidelines to understand proper floor cleaning techniques and how to use floor maintenance equipment to prevent floor damage:
Document floor cleaning procedures and train your staff

Provide floor mats at building entrances to keep contaminants outside. A good slip prevention mat strategy can help trap sand and grit before it damages your floor's finish. Depending on the entrance configuration and space available, mats should cover 15-20 feet from the outside scraper mat to the indoor wiper mat.

Clean up spills immediately using a damp cloth or mop
Cordon off areas to be cleaned and/or clean during periods of low activity
Remove loose soil, dust and debris with a broom, dust mop or vacuum before using any cleaning products to help prevent damage to the floor's finish
Do not use sweeping compounds or oil-treated mops
U

se microfiber mops instead of yarn loop mops when possible

Use cleaning products and concentrations as recommended by the flooring manufacturer
Refer to Safety Data Sheets for recommended personal protective equipment and other safety information before using cleaning chemicals
Make sure the floor cleaning solution does not dry on the surface. Clean a small area and complete the entire process before moving to the next area.
Give the cleaning solution enough time to break down contaminants. If you immediately vacuum or mop it from the surface, the cleaner will not have time to work.
Change the cleaning solution as it becomes dirty
After cleaning, remove all traces of soaps and cleaners from the floor surface. Extraction techniques should be used whenever possible to minimize residue
Allow floors to dry completely before allowing people back into the area. Use floor fans if needed to speed the drying process.
When refinishing is required, consider alternatives to wet chemical stripping, such as deep scrubbing/recoating or dry stripping
Monitor your floor traction and take steps to remedy low-traction, slippery flooring. Products are available to improve traction on all types of hard-surfaced flooring.
Maintenance Recommendations for Common Floor Types
It is important to keep your floors in good condition. Learn how to clean different floor types to avoid damage and perform regular floor maintenance to help prevent slips and falls.
Terrazzo and Polished Concrete
Daily Maintenance­­
Vacuum or sweep with a clean, nontreated dry dust mop or microfiber cleaning pad
Use a neutral cleaner (pH 6-8) diluted in warm water for stubborn stains and scuff marks
For large areas, use an automatic floor scrubber with a nonabrasive pad
Weekly Maintenance
Damp mop lightly soiled floors with a neutral cleaner
Heavily soiled floors should be scrubbed with a mechanical buffing machine and neutral cleaner
Mop up residue with clean water before it dries. Allow to dry and buff with a dry brush
Ceramic Tile
Routine Maintenance
Damp mop or spot clean as necessary using a pH-neutral tile cleaner
Thoroughly rinse all areas with clean, warm water
Immediately wipe up areas that are wet from spills, foreign substances or wet footwear
An automatic floor scrubber is recommended to save labor, minimize cleaner residue and leave a relatively dry floor
Vinyl – Tile or Sheet
Routine Maintenance
Damp mop or use an auto scrubber with a neutral floor cleaning solution and a low-speed buffing pad (red). Follow all label instructions. Rinse with clean water.
To remove heavy soil, use a low-speed medium-grade pad (blue or green) and a concentrated cleaner. Follow manufacturer's recommendations for RPM and maintenance pad type. Rinse floor with clean water after scrubbing.
To refurbish and restore gloss, clean the floor and spray buff with a high-speed floor machine equipped with a white, tan or pink-colored buffing pad. Use a dilute solution (one part polish/ two parts water) for spray buffing.
Periodic Maintenance
Once a year or as needed, strip the floor polish to avoid buildup and restore the finish
Use a floor machine equipped with a blue or green pad and a liquid stripping solution. Follow all label instructions.
Use a wet/dry vacuum or auto scrubber to remove residual polish and stripping solution. Rinse thoroughly with clean water. Warning: An electric shock hazard may exist. Make sure a ground fault circuit interrupter (GFCI) is used for any electrical connection in a wet environment.
Apply three to five coats of a slip-resistant finish
Note: Select products (stripper, finish and cleaner) formulated to work together.
---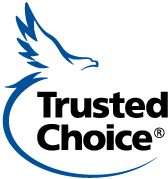 Home Office: 717 Mullberry St. | Des Moines, IA 50309 | 800-447-2295 | www.emcins.com