Flammable Liquid Storage Cabinets
Organizations using flammable and combustible liquids should have a designated storage area. In facilities where significant amounts of flammable and combustible liquids are stored, a flammable liquid storage cabinet provides added protection to keep employees and property safer from fires.
Flammable liquid storage cabinets serve a number of purposes:
Protecting flammable liquids against flash fires
Preventing excessive internal temperatures in the presence of fire
Containing spilled flammable liquids and preventing the spread of fire
Flammable Liquid Storage Cabinet Construction
Flammable liquid storage cabinets are only effective if they can withstand the high temperatures common to flammable liquid fires. Employers may fabricate their own flammable liquid storage cabinets or purchase them from a commercial supplier or local dealer.
Whether purchased from a dealer or fabricated in-house, all cabinets should conform to OSHA standard 1910.106(d)(3), "Design, construction and capacity of storage cabinets". All flammable liquid storage cabinets purchased from a manufacturer should be listed or approved by a nationally recognized testing laboratory.
Ventilation of Cabinets
Flammable liquid storage cabinets do not require ventilation. If ventilation is desired, the ventilation openings should be:
Sealed with materials that provide fire protection equivalent to those used in the construction of the cabinet
Vented to the outside of the building using appropriate fire protection piping
Cabinet doors should remain closed when not in use. Although many cabinets are equipped with a fusible link designed to shut the doors during a fire, the best practice is to keep the doors closed and properly latched at all times.
Conspicuous Labeling on Cabinets
Cabinets must be conspicuously labeled to indicate that the cabinet contains flammables or combustibles. A label, such as "Flammable — Keep Fire Away" should be displayed on the cabinet doors to inform employees to keep open flames and sources of ignition away.
Maximum Permissible Quantity of Liquids
According to the NFPA®, a maximum quantity of 60 gallons of flammable liquids or 120 gallons of combustible liquids may be stored in a single flammable liquid storage cabinet. Additional cabinets should be purchased if storage requirements exceed the recommended amounts.
Flammable Liquid Storage Best Practices
Additional recommendations for the safe storage of flammable and combustible liquids include:
Purchase and store the smallest quantity of flammable liquids necessary for the work to be done
Ensure that containers stored in the cabinet are closed and well-sealed
Do not store flammable and combustible materials with incompatible materials
Do not store combustible materials (e.g., paper, cardboard) inside flammable liquid storage cabinets
Keep flammable liquids that will be routinely transported in listed and approved safety cans
Locate flammable liquid storage cabinets in rooms with multiple exits
Do not place flammable storage cabinets near exit paths or doors
Store spray paint cans inside the flammable paint cabinet
---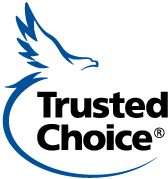 Home Office: 717 Mullberry St. | Des Moines, IA 50309 | 800-447-2295 | www.emcins.com