Pool and Spa Safety
The Pool and Spa Safety Act, also known as Virginia Graeme Baker Pool and Spa Safety Act, requires all public pools to install special suction entrapment prevention devices or systems, establishes a state swimming pool safety grant program, and requires the Consumer Product Safety Commission to establish and carry out an education program on preventing drowning and entrapment in pools and spas. For additional information, visit https://www.poolsafely.gov/.
What are Public Pools and Spas?
A public pool or spa (which includes hot tubs) can include those that are:
Generally open to the public, whether for a fee or free of charge
Open exclusively to:

Members of an organization and their guests
Multiple family residential facilities
Hotels or other public accommodations
Operated by the federal government for the military and their dependents and for any federal agency or department
Pool and Spa Safety Act Compliance
This law requires new and existing public pools and spas to be equipped with certified covers on every suction outlet. All drain covers must meet the ASME/ANSI A112.19.8-2007 standard and display:
Use – single or multiple

Flow rate GPM

"Life" (number of years)

Wall and/or floor mount

Manufacturer's name

Model number
It also requires that all public pools and spas with a single main drain (other than an unblockable drain), or multiple drains less than 3 feet apart, have the drain(s) disabled or a second anti-entrapment device or system installed. A drain can be disabled by:
Filling with concrete
Gluing in a plug
Reversing the flow
Permanently disconnecting the drain from pool pump suction
Permanently disconnecting the suction outlet pipe from all circulation systems
Secondary anti-entrapment systems include:
Safety vacuum release system
Suction limiting vent system
Gravity drainage system
Automatic pump shut-off
Drain disablement device or system
Equivalent system approved by the Consumer Product Safety Commission
A pool or spa with a broken, loose or missing drain cover should be closed immediately until repairs are made by a licensed professional.
Enforcement of the Pool and Spa Safety Act
The Pool and Spa Safety Act states that its requirements will be treated as a consumer product safety rule under the Consumer Product Safety Act and enforced by local health departments. Pools and spas covered by this law should not be opened to the public unless they are brought in compliance. A willful violation of the drain cover standard could result in criminal penalties, including fines or imprisonment.
---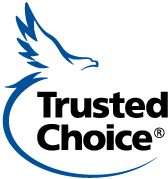 Home Office: 717 Mullberry St. | Des Moines, IA 50309 | 800-447-2295 | www.emcins.com