Emergency Exit Route Safety Requirements in the Workplace
Having a plan for exiting a building in an emergency is one of the most basic and important safety precautions. A key element of any emergency action plan is to maintain well-marked and unobstructed exits.
Requirements for Exit Routes
According to OSHA, each workplace should have at least two exit routes located as far away from each other as possible. More than two exits should be present if the number of employees, size of the building or arrangement of the workplace does not allow employees to evacuate safely. OSHA only allows one exit door in rare circumstances (e.g., very small building, small number of employees, etc.).
Exit Access Maintenance
Exit routes should always remain free and clear of obstructions. This includes the exit door, the path leading to the exit and the discharge area outside the building.
Ensure all exits discharge directly to the street, or to a yard, court or other open space that gives safe access to a public way
Clear exit paths at least 28 inches wide at all points
Secure garbage cans, dumpsters or other potential exterior obstructions from movement and place them several feet away from all exit doors
Prevent vehicles from blocking exit doors by using railings, bollards, signs and/or paint markings
Emergency Exit Sign Standards
It's important to have clear and visible exit signs throughout the workplace in order to ensure safe evacuation.
Clearly mark each exit route with an "EXIT" sign
Place directional arrows pointing in the direction of the exit door in every location where the nearest exit is not immediately apparent
Signs should have "EXIT" in letters no less than 6 inches high, with the principle strokes of the letters no less than 3/4-inch wide
Letters should be no less than 2 inches wide, except the "I", with no less than 3/8-inch spacing between the letters
Signs should be of contrasting colors and illuminated by no less than five foot-candles
Internally illuminated exit signs provide one of the best means of identifying exit routes, as they will be visible during interruptions of the normal lighting system. Burnt light bulbs in illuminated exit signs should be replaced as soon as possible.
OSHA requires that all doorways that are not exits, but could be mistaken for them, be clearly marked with signs stating, "NOT AN EXIT." The "NOT AN EXIT" sign should have the word "NOT" in letters 2-inches high, with the principle strokes of the letters no less than 3/8-inch wide. The letters in "EXIT" should be 1-inch high and appear below the word "NOT."
Emergency Exit Door Requirements
Doors leading to an exit or to a way of exit access should be of the side-hinged, swinging type. They should swing with exit travel when the room is occupied by more than 50 persons or used in a high-hazard occupancy.
Exit Route Self-Inspection
A regular and frequent self-inspection program is a good way to ensure that all exit routes remain free and clear of obstructions, and all emergency equipment remains in good working order. A self-inspection program should include, but is not limited to, the inspection and testing of the following items:
Emergency lighting system
Emergency electrical power generation system (if applicable)
Emergency evacuation alarm systems
Exit doors for adequate operation and alarms (if applicable)
Each exit pathway for obstructions and adequate emergency lighting
All building safety features, such as roll-down fire doors, self-closing fire doors, smoke hatches, etc.
Exit signs
---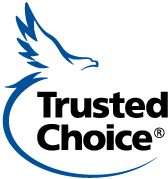 Home Office: 717 Mullberry St. | Des Moines, IA 50309 | 800-447-2295 | www.emcins.com