Disaster Supply Kit Checklist for Emergency Preparedness
When disaster strikes, you may not have much time to respond. A spill of hazardous material could mean immediate evacuation. A winter storm could strand your employees at work. An earthquake, flood, tornado or any other disaster could cut off supplies of water, power and telephone for days.
After a disaster, local officials will be on the scene, but they may not be able to reach everyone immediately. You might receive help in hours, or it may take days. Your organization will cope best by preparing for disaster before it strikes.
What should be in a disaster supply kit?
One way to prepare is to assemble a disaster or emergency kit. Follow this checklist of Federal Emergency Management Agency recommended disaster items:
How much water is needed in an emergency kit?
At least a three-day supply of water per person (two quarts for drinking, two quarts for food preparation and sanitation)
Store water in plastic containers and avoid containers that will break or decompose
Organizations located in hot environments should consider maintaining twice the normal drinking water supply
How much food does a disaster supply kit need?
At least a three-day supply of nonperishable food
Select foods that require no refrigeration, no preparation or cooking, and little or no water
If you must heat food, maintain a supply of canned fuel or other heating source
Ready-to-eat canned meats, fruits, vegetables, protein bars, peanut butter, crackers, etc., are excellent choices
What should be included in a first aid kit?
Include one of each of the following items for every 10 people.
Sterile adhesive bandages in assorted sizes
Assorted sizes of safety pins
Cleansing agent/soap
Sterile gloves (two pairs, latex or other)
Sunscreen
Two-inch sterile gauze pads (4-6)
Four-inch sterile gauze pads (4-6)
Triangular bandages (3)
Two-inch sterile roller bandages (3)
Three-inch sterile roller bandages (3)
Scissors
Tweezers
Needle
Moist towelettes
Antiseptic
Adhesive tape
Instant ice packs
Thermometer
Tongue blades (2)
Tube of petroleum jelly or other lubricant
Burn ointment
Eyewash solution
Nonprescription drugs
Aspirin or non-aspirin pain reliever
Antidiarrhea medication
Antacid (for stomach upset)
Laxative
Activated charcoal
Other Tools and Supplies in a Disaster Supply Kit
Mess kits, or paper plates, cups and plastic utensils
Emergency preparedness manual
Battery-operated radio and extra batteries
Flashlight and extra batteries
Nonelectric can opener
Utility knife
Fire extinguisher (ABC type)
Pliers
Duct tape
Emergency contact numbers
Matches in a waterproof container
Plastic storage containers
Aluminum foil
Signal flare
Paper & pencil
Needles & thread
Whistle
Plastic sheeting
Map of area for locating shelters
Pry bar
Hard hats
Safety glasses
Leather work gloves
Sanitation Materials in a Disaster Supply Kit
Toilet paper
Moist towelettes
Soap or liquid detergent
Feminine supplies
Personal hygiene items
Plastic garbage bags & ties (for personal sanitation uses)
Plastic bucket with tight lid
Disinfectant
Household chlorine bleach
Clothing and Bedding Needed in a Disaster Supply Kit
Blankets or sleeping bags
For additional comfort, sleeping cots could also be kept
Rain gear and winter parkas can be useful, depending on the season and the organization's location
Disaster Supply Kit Maintenance
Store disaster supply kit in a convenient place known to all employees
Keep all items in airtight plastic bags to help maintain the quality and longevity of the items
Change water and food supplies every six months
Replace all batteries annually
Reevaluate kit's contents periodically to help ensure the appropriate items are available and adequate
---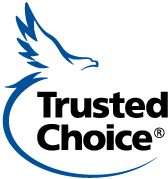 Home Office: 717 Mullberry St. | Des Moines, IA 50309 | 800-447-2295 | www.emcins.com