ADA-Compliant Sidewalk Design Guidelines
When it comes to an individual with disabilities, good sidewalk design is crucial. Read on to learn about the basic accessibility requirements when designing pedestrian facilities in the public right-of-way to make sidewalks ADA-compliant.

ADA Sidewalk Requirements
Provide a 3-foot minimum clearance width for continuous passage; if a sidewalk is less than 5 feet in width, provide passing areas of 5 feet by 5 feet at intervals no farther than 200 feet apart
Pave sidewalks with smooth, durable material
Build and maintain sidewalks in urban areas along all major arterial streets, in commercial areas where the public is invited and at all transit stops and public areas
Keep sidewalks in good condition, free from debris, cracks and rough surfaces
To the extent possible, have a maximum cross-slope of 1 inch of fall for every 4 feet of width (2% grade)
Ensure driveway slopes do not encroach into the sidewalk; a 6-foot setback will generally prevent encroachment
Route a sidewalk located adjacent to the street away from the street to the back of the right-of-way or on an easement, if necessary, out of the driveway slope
A planting strip, which serves as a buffer between on-street vehicles and pedestrians, can be especially beneficial to the visually impaired and for wheelchair users
Grade and Slope Requirements for Sidewalks
A ramp is a location where the grade exceeds 5% along an accessible path. Limit longitudinal grades on sidewalks to 5%. A maximum of 8.3% may be used if necessary.
When grades exceed 5%, special textures and handrails may be required. Handrails assist persons in wheelchairs to pull themselves up and assist other persons by providing support. Informational signs indicating alternative routes or facilities can be placed at the base of the grade or in a guidebook for the area. Arrangements may be made with the local transit authorities to transport persons with disabilities at reduced or free fares where steep grades or other obstacles prohibit or severely impede access.
Traversing a steep slope with crutches, artificial limbs or in a wheelchair is difficult, and level areas are needed every 30 feet for the pedestrian to stop and rest. In areas where it is impossible to avoid steep grades, provide an alternative route such as an elevator in a nearby building. Note that the ADA does not require accommodations in all locations where natural terrain prevents treatment.
Design Proper Curb Cuts and Wheelchair Ramps
The most important consideration of compliant sidewalk design for persons with mobility limitations such as those who use a wheelchair, elderly pedestrians and persons pushing strollers, carts, etc. is to provide curb cuts. New and rebuilt streets with sidewalks should have curb cuts at all crosswalks. It is desirable to provide two curb cuts per corner.
A "roll" curb (i.e., a sloped curb rather than a vertical curb face) is a barrier that will not allow for wheelchair access. Create curb cuts that are at least 3 feet 4 inches wide at the base, with flared sides that do not exceed a slope of 2.33% and ramps that do not exceed a slope of 8.33%.
Keep the following considerations in mind when building and maintaining sidewalk ramps and curb cuts:
Ramps should be flared smooth into the street surface
Make sure large gaps do not develop between the gutter and street surface by checking ramps periodically
There may be a need to remove accumulations of asphalt at the edge of the curb radius
Single ramps located in the center of a corner are less desirable than a separate ramp for each crosswalk to accommodate pedestrians with disabilities; avoid these ramps for newly constructed or reconstructed sidewalks
Separate ramps provide greater information to visually impaired pedestrians in street crossings, especially if the ramp is designed to be parallel to the crosswalk
Place crosswalk markings so that a pedestrian in a wheelchair does not have to leave the crosswalk to enter or exit the street
Provide ramps or cut-through islands for marked or unmarked crosswalks at median (or frontage road) islands
Design cut-throughs to provide proper drainage and to avoid ponding ; drainage is important as standing water can obscure a drop-off or pothole at the base of a ramp and make the crossing messy
Be sure storm drain inlets are clear of the crosswalk; if this is not possible, the openings in the grate should be no larger than 1/2 inch in width
Accessible Street Furniture Placement
Keep street furniture, such as benches and bus shelters, out of the normal travel path when possible. For greater visibility, high-contrast colors such as red, yellow and black are preferable. Consider the following guidelines in the positioning of street furniture:
Make sure street furniture does not hang lower than 80 inches over a walking area
Objects mounted on a wall, post or that are freestanding, should not have open areas underneath higher than 2 feet 3 inches from the ground
Objects attached to a wall that are higher than 2 feet 3 inches should not protrude from the wall more than 4 inches
Do not reduce the clear width of a sidewalk or walkway path to less than 3 feet with protruding objects
The placement of street furniture next to on-street parking is a common problem for wheelchair users. This can make exiting a car or using a lift-equipped vehicle difficult. To remedy this, relocate the street furniture toward the end of the parking space instead of at the center or to the back of the sidewalk farthest from the curb.
At least 5 feet of clear space along the sidewalk is needed to allow for exiting a vehicle. Other objects, such as street light poles, may be more difficult to move. In this case, consider relocating the accessible parking space or reserving extra accessible parking spaces.
Create Facilities for Visually Impaired Pedestrians
Design pedestrian facilities so people with impaired vision can track their way across approaches and through intersections. The most critical areas for the visually impaired are locations where the crossing points may not be readily apparent to motorists (e.g., a corner with a large radius). There are several techniques that enhance the environment for the visually impaired.
Place crosswalks in areas where they are expected (in line with sidewalks)
Provide audible pedestrian signals at busy intersections
Use a special surface texture at curb-cuts to identify the placement of the crosswalk
---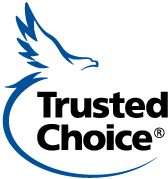 Home Office: 717 Mullberry St. | Des Moines, IA 50309 | 800-447-2295 | www.emcins.com