Four Roof Maintenance Tips
The roof of your building might be the most important aspect of it, as it protects employees and guests from rain, wind, hail and snow. Moreover, roofs catch most sunlight and provide insulation to help keep the building warm in the winter and cool in the summer.
Neglecting your roof can result in increased risk of wind and hail damage, lead to premature failure and can accelerate the development of leaks that can lead to mold and indoor air quality issues.
Below are four key roof management strategies that can help you extend the life of your roof—lowering long-term costs and the risk of failures.
How to Maintain Your Roof
1. Schedule Roof Condition Check-Ups
All roofs should be monitored on a regular basis for damaged areas, flashing and metal attachments and obstructed roof drains. Partner with a qualified roof specialists in your area who follow safe work practices to set up a regular monitoring plan to stay up to date with your roof's health.
2. Document Your Plans and Budgets
After your roof is inspected, your plans and budgets should be documented and include timelines and projected costs for any necessary roof maintenance, repairs or replacements. Make sure to only work with qualified roofing contractors to help ensure quality work and safety.
3. Respond to Leaks Quickly
Should any leaks be identified, make sure to work with your qualified contractor to come up with a plan to repair them as soon as possible. You could consider creating a directory of names and telephone numbers of qualified contractors in your area to review multiple estimates. Water and moisture-control procedures to respond to leaks —including procedures for drying out building materials—should be implemented immediately, preferably in less than 48 hours.
4. Keep Records of Repairs
A record of all roof maintenance, repairs and replacements should be maintained, including:
Names of those who performed the work
Description of the work performed
Date the work was performed
Copies of all warranties
Certificates of insurance from each contractor
By following these maintenance tips, you can help avoid serious roof damage and save yourself from costly repairs.
---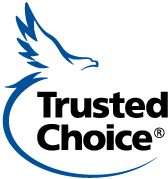 Home Office: 717 Mullberry St. | Des Moines, IA 50309 | 800-447-2295 | www.emcins.com