Cargo Securement
Federal Motor Carrier Safety Administration (FMCSA) regulations require protection against shifting and falling cargo for commercial motor vehicles (CMV) engaged in interstate commerce. This regulation covers all commercial vehicles with gross vehicle ratings above 10,000 pounds operating on public highways.
Securement Performance Criteria
Each vehicle's cargo should be properly distributed and adequately secured prior to a driver operating a CMV. The vehicle's structure and equipment, such as tailgates, doors, tarpaulins, spare tires and cargo-securing equipment, should also be secured. The cargo securement system should be able to withstand a minimum amount of force in each direction:
Forward Force: 80% of cargo weight (when braking while driving straight ahead)
Rearward Force: 50% of cargo weight (when accelerating, shifting gears while climbing a hill or breaking in reverse)
Sideways Force: 50% of cargo weight (when turning, changing lanes or braking while turning)
Upward Force: 20% of cargo weight (when traveling over bumps in the road or cresting a hill)
Cargo securement devices and systems should be designed, installed and maintained to ensure that maximum forces acting on the devices do not exceed the working load limits listed above.
Inspection of Cargo Securement
Drivers should inspect the cargo and securement devices:
Before each trip
Within the first 50 miles
When switching drivers
At 3-hour intervals or every 150 miles, whichever occurs first
These rules do not apply to a sealed CMV in which the driver has been ordered not to open or inspect it, nor do they apply to a vehicle that has been loaded in a manner that makes inspection impractical.
Tie-Downs
Tie-downs are a combination of securing devices that attach cargo to or restrain cargo on a vehicle using several anchor points. Although most tie-downs are attached to the vehicle structure, some are attached to the cargo and provide direct resistance from movement. The purpose of tie-downs is to create a downward force that increases the effect of friction between the cargo and the deck, which prevents sliding. The following rules apply to all tie-downs:
Tie-downs should not contain knots, be twisted or cross over each other. If repaired, it should be in accordance with the manufacturer's instructions
Each tie-down should be attached and secured so that it does not become loose, unfastened, opened or released during transit
All tie-downs used to secure loads on trailers equipped with rub rails should be located inboard of the rub rails whenever possible
Edge protection should be used whenever a tie-down will be subject to abrasion or cutting at the point where it touches an article of cargo or deck; Edge protection should resist abrasion, cutting and crushing
Tie-downs should also be provided whenever an article is not blocked or positioned to prevent movement in the forward direction by a headboard, bulkhead or other cargo device. The number of minimum tie-downs are as follows:
| | |
| --- | --- |
| Article Description | Minimum # of Tie-downs |
| 5 ft. or shorter; 1,100 lbs. or lighter | 1 |
| 5 ft. or shorter; over 1,100 lbs. | 2 |
| Longer than 5 ft., but less than 10 ft. | 2 |
| Longer than 10 ft. | 2 + 1 tie-down for every additional 10 ft., or part thereof |
Cargo Placement and Restraint
Make sure your cargo is secure and can't move by using restraints such as dunnage or dunnage bags, shoring bars, tie-downs or a combination of these. Cargo that is likely to roll should be restrained by chocks, wedges or cradles. These should not be capable of becoming unintentionally unfastened or loosened while the CMV is in transit.
Articles or cargo placed beside each other and secured by transverse tie-downs should either be: 1) placed in direct contact with each other, or 2) prevented from shifting toward each other while in transit.
Specific Commodities
There are special securement rules for unique cargo situations. In these instances, general securement rules do not provide adequate protection. The special commodities included are:
Logs
Dressed lumber
Metal coils
Paper rolls
Concrete pipe
Intermodal containers
Automobiles, light trucks and vans
Heavy vehicles, equipment and machinery
Flattened or crushed vehicles
Roll-on/roll-off and hook lift containers
Large boulders
Refer to the regulation for details regarding these specific commodities.
---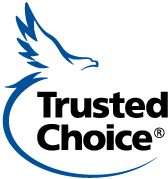 Home Office: 717 Mullberry St. | Des Moines, IA 50309 | 800-447-2295 | www.emcins.com