Basketball Court Clearance and Padding Rules
Basketball Court Safety: Clearance and Padding Rules
Basketball is one of the most popular sports in the United States and around the world. It's also one of the top sports for participant injuries. Because of this, the National Federation of State High School Associations developed the following guidelines for basketball court safety.
Create the Necessary Space Around a Basketball Court
A minimum clearance of three feet is required around the perimeter of the basketball court, however 10 feet is highly recommended. If there is less than three feet of clear space outside any sideline or end line, mark a one-inch broken line on the court, parallel with and three feet inside each sideline and/or end line.
Install Backboard Padding and Use the Right Materials
Backboard safety padding is needed to cover corners and edges to protect players in case they make contact with the backboard.
Install padding to the bottom and sides of rectangular backboards with a poly high-carb, vinyl-type material that meets a resilience test within the range of 20-30
Padding should cover the entire bottom surface of the board and the side surfaces for 15 inches from the bottom
Front and back surface padding should cover the space at least a three-quarter inch from the bottom
Extend padding one inch on both the front and back surfaces of the backboard; it is recommended that the padding be mounted on the backboard with an adhesive or other material, such as Velcro®
The padding color must be the same on both backboards
Set Up Basketball Support Structures and Padding
Basketball support structures are essential for basket stability but should be padded to protect athletes during play.
Support structures should be at least eight feet behind the plane of the backboard face and at least seven feet above the floor
Support structures that are not directly behind the backboard should be a minimum of six inches behind it
If the support extends above the top of the backboard or beyond the sides, it needs to be at least two feet behind it
When behind the backboard and at a height of less than nine feet above the floor, the bottom surface should be padded for two feet from the face of the backboard
Attach portable backstop padding to the courtside surface to a height of seven feet
Warning: Be aware of an "extreme caution" warning relative to the misuse of portable backstops. There is a high degree of injury potential–including death–and a severe liability risk when players or spectators hang, sit or stand on the basket rim or backboard. Prevent this by lowering portable units at the end of the game or practice. A warning or inscription is recommended, such as: "Danger–Please do not climb on the rim or backboard."
Guidelines for Installing Gymnasium Wall Padding
Gymnasium wall padding is not required, but is highly recommended for any walls or facility features that athletes may come in contact with during play. Follow these safety guidelines when installing gymnasium padding:
Use two inches of firm, 100 Indentation Load Deflection (ILD) polyurethane foam, mounted on plywood or a similar board that is approximately three-eighths inch thick
Cover foam with a fire-retardant, vinyl material
For added fire protection, some mats are made with one-half inch, fire-retardant plywood
The most common size mat is 16 feet wide and six feet high, mounted just above the baseboard or a maximum of four inches above the floor
Padding should have an interior finish rating of Class A or B. In compliance with Life Safety Code (NFPA 101®), Section 10.2, interior walls in educational occupancies are required to have an interior finish rating of Class A or B.
Where a complete automatic fire sprinkler system is installed, Class C materials may be used in any location where Class B is required, and Class B materials may be used in any location where Class A is required.
The American Society for Testing and Materials (ASTM) developed a standard for indoor wall and structure padding. The standard covers the construction design and shock absorption (gmax, HIC and thickness) properties of wall padding used in gymnasiums, wrestling rooms and stadium walls.
---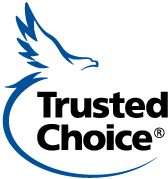 Home Office: 717 Mullberry St. | Des Moines, IA 50309 | 800-447-2295 | www.emcins.com