Fire Sprinkler System Maintenance and Requirements
Your building's automatic fire sprinkler is the first line of defense against fire so it's important to know the requirements and how to keep your system maintained. This guide can help you learn about your sprinkler's systems control valves, how and when to test your sprinkler system and how stay in compliance with the National Fire Protection Association (NFPA).
Fire Sprinkler Systems Control Valve Safeguarding
Closed valves are the main cause of sprinkler system failure according to the NFPA. The NFPA advises that "each normally open valve shall be secured by means of a seal or a lock or shall be electrically supervised."
Sprinkler Control Valves—What Are They?
Control valves control the flow of water in an automatic fire sprinkler system. Therefore, it is critical they remain open to allow water flow to the sprinklers. There will likely be several control valves located throughout your system that separate the system into designated sections. These valves come in a variety of sizes and types. The most common types of control valves are described below.
Outside Stem & Yoke (OS&Y) valve—Also known as an indicating gate valve, this valve is classified as an indicating type. This means that one can visually determine if the valve is open or closed. An OS&Y valve is open when the threaded stem extends from the valve. The valve is closed when the stem is not visible above the control wheel.
Butterfly valve—This indicating valve type includes a vane that moves when the valve wheel is turned. If the vane is parallel to the riser or direction of water flow, the valve is open. If the vane is perpendicular to the direction of water flow, the valve is closed.
Post Indicator Valve (PIV)—This valve may be mounted on the exterior of the building (horizontal type) or in the yard of the premises (vertical type). The valve indicates its status through a small window on the side, which displays either "OPEN" or "SHUT."
Sprinkler Control Valve Safeguarding Techniques
NFPA standards require each control valve contained within an automatic fire sprinkler system to be secured. Each of the following methods can effectively secure valves from accidental or intentional closure.
Chain & Lock—Secure a locked chain through the control wheel or handle to prevent physical movement of the valve. The valve should be chained and locked in the open position.
Locked & Limited Access Room—The control valve can be safeguarded by limiting access to the valve. This may consist of keeping the door(s) to riser rooms locked and limiting access to authorized personnel only.
Tamper Switch—A tamper switch is an electromechanical device attached or integrated into the valve controls. If the valve is moved, the device sends an electrical signal. The tamper switch alarms should be supervised by a 24-hour remote station. They can be locally monitored if the building is continuously occupied. Most tamper switch devices have a reset key. This key should be safeguarded or kept with authorized personnel only.
You can also utilize two or more of the above techniques to provide superior safeguarding.
Note: Each sprinkler system is different and may have specific valve types or safeguarding requirements that cannot be addressed in this document. If you are unfamiliar with your system or require specific procedures, contact a sprinkler system contractor.
Your Guide to Fire Sprinkler System Labeling
Inspections, tests and maintenance of automatic fire sprinkler systems are essential for correct operation during a fire. Each sprinkler system is different and has unique requirements. The following procedures are general in nature. If you are unfamiliar with your system or specific procedures are required, contact your sprinkler system contractor.
Control Valve, Main Drain and Test Valve
Permanently marked, weatherproof caution signs should be attached to all sprinkler system control valves. The signs should read:
"This valve controls fire protection equipment. Do not close until after the fire has been extinguished. Use auxiliary valves when necessary to shut off supply to auxiliary equipment. CAUTION: Automatic alarm may sound if this valve is closed."
The control valve sign should also identify the area of the building or system it controls. Drain valves and test connections should be labeled.
Fire Department Connection
Each fire department connection (or siamese connection) should be labeled with a sign. The letters should be raised or engraved and at least 1-inch high, on a plate or fitting. The sign should read:
"AUTO SPRINKLER," "OPEN SPRK," or "AUTO SPRK AND STANDPIPE."
The fire department connection should be clear of obstruction and easy to identify. Connections should be equipped with plugs or caps that are approved by a nationally recognized testing laboratory. If breakable caps are used, you should stock spare caps.
Outside Alarms
Each outside alarm should have a sign located near the device in an obvious location. The sign should read:
"SPRINKLER FIRE ALARM—WHEN BELL RINGS, CALL FIRE DEPARTMENT OR POLICE."
Hydraulic Placard
If the fire sprinkler system is hydraulically designed, the installing contractor should place hydraulic placard(s) on or near the riser. This weatherproof sign should be permanently marked with information for each hydraulically designed area. The sign should include the following information:
Location of the design area(s)
Discharge densities over the design area(s)
Required flow and residual pressure demand at the base of the riser
Occupancy or commodity classification
Maximum permitted storage height and configuration
Hose stream demand
Name of the installing contractor
Fire Sprinkler System Test Records
Maintaining test results and proper recordkeeping are important steps in verifying that an automatic fire sprinkler system will perform correctly during a fire. Records should be kept on the premises and be maintained by the building occupant and/or owner.
As-built fire sprinkler plans, original acceptance test records, device data sheets and other system documentation should also be kept on hand for when questions regarding the system pop up.
Main Drain Test
Changes in the water supply can be identified when you keep results of main drain tests. The following information should be maintained:
Static pressure before drain opening
Residual pressure
Static pressure after drain closure
Inspector's test—results should be maintained to show the operation of the flow alarm. The results will also help identify any obstructions between the sprinkler riser and the system's most remote area. See sample form layout below.
Sample Recordkeeping Form

Date
Main Drain Tests
Alarm/
Inspector's
Test Time
Valve Safeguard Check
By Whom

Static Pressure
(before/after)

Residual
Pressure
Chained and Locked
Tamper Switch Operated
3/01/12
65/65
50
60 Sec
Yes
Yes
J. Smith
9/01/12
67/67
53
60 Sec
Yes
Yes
J. Smith
3/01/13
64/64
48
61 Sec
Yes
Yes
J. Smith
Valve Safeguard Check
Each control valve should be checked and documented as fully open and safeguarded from closure. The safeguarded condition can be recorded as "Chained and Locked" and/or "Tamper Switch Operated."
If there is only a chain and lock on the valve, the category titled "Tamper Switch Operated" can be recorded as "Not Applicable" or "N/A." If the valve is not chained and locked but is in a secure area, record as "Locked Room."
Fire Sprinkler System Trained Employees
A minimum of one employee per shift (or an on-call employee) should be trained in the basic operation of the automatic fire sprinkler system. If a sprinkler head or piping is damaged, or if the building's heating system fails, it may be necessary to shut off a valve to minimize water damage. After being trained, employees should be able to perform some or all the inspections required for fire sprinkler systems.
Basic knowledge of the sprinkler system and its components can help employees identify deficiencies and respond to issues that arise. Any deficiencies identified should be brought to the attention of building maintenance personnel or a fire sprinkler contractor.
What a Trained Employee Should Know About Sprinkler Systems
This person should be educated and trained to be aware of the following:
Normal operating conditions for the system(s)
Common system types and basic operation
Sprinkler types
Location of control valves and corresponding control area
Location of alarm-indicating device
Location of sprinkler zones (if applicable)
Basic inspection, testing and maintenance requirements
Location of sprinkler system records
State and local codes or regulations may require licensing of persons who conduct inspections, maintenance or tests on fire sprinkler systems. Contact your local fire code official or legal representation regarding possible restrictions before performing any tasks related to the fire sprinkler system.
Fire Sprinkler System Shutdown
Every automatic fire sprinkler system has at least one control valve, which is used to temporarily stop the flow of water into the piping system. Occasionally, these valves need to be closed. For the fire sprinkler system to operate as designed, these valves must be reopened as soon as possible. According to the National Fire Protection Association (NFPA), closed valves account for approximately one-third of all sprinkler system failures.
WARNING! Shutting off or otherwise disabling your fire sprinkler system without notifying EMC Insurance Companies may affect your insurance coverage.
Reasons to Close Control Valves
An automatic fire sprinkler system control valve may need to be closed for the following reasons:
Inspection, testing and maintenance procedures, such as internal pipe or valve inspection
System piping repair, sprinkler replacement or system modifications
Building heating failure (to prevent water damage from freezing water causing a pipe failure)
Avoid complete system shutdown whenever possible. Some buildings have several fire sprinkler systems or system sections that protect specific parts of a building. Shut down only the necessary systems or sections to maintain fire protection coverage in unaffected areas of your building(s).
Take Precautions
Before performing a complete system shutdown, take these necessary actions:
Contact EMC Insurance Companies by completing a "Valve Closing Notice" at www.emcins.com
Contact your local fire department
Contact your insurance agent
Discontinue hazardous operations (cutting, welding or other Hot Work)
Initiate Fire Watch in all deactivated areas
Connect a fire hose from a hydrant to a siamese (fire department) connection, if feasible
Alert fire brigade (if applicable)
Bring extra extinguisher(s) to deactivated areas
Have plugs on hand for closing open pipes (if applicable)
During a partial or sectional shutdown, take these necessary actions:
Perform a Fire Watch in all deactivated areas
Have a person stationed at valve
Lay a fire hose from hydrant to affected area
After reopening valves, take the following actions:
Perform Main Drain (2-inch Drain) and Inspector's tests
Contact EMC Insurance Companies by completing a "Valve Reopening Notice"
---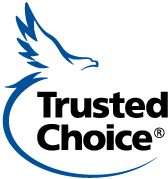 Home Office: 717 Mullberry St. | Des Moines, IA 50309 | 800-447-2295 | www.emcins.com