Annual Safety and Health Program Evaluation
Every organization should make the safety and health of their employees a top priority. One of the best ways to do this is to have a comprehensive safety and health program and to make sure that program is reviewed annually.
What is an Annual Safety and Health Program Evaluation?

An organization's safety and health program is a comprehensive plan of action used to prevent and/or reduce accidents and occupational diseases. These programs need to be reviewed annually to ensure they are they are still effective.
Regular evaluations help identify strengths and weaknesses, determine if improvements are needed and correct any deficiencies.
What are the Goals of an Annual Review of Your Safety and Health Program?

The annual evaluation is a proactive approach to reducing injuries, instead of being reactive by changing safety and health programs only after an injury occurs. The main goals of the annual review are:
Confirm organizational commitment to a safe and healthy culture
Examine organizational objectives that focus on safety and health
Identify strengths and weaknesses of the safety and health program
Determine if the program is compliant with nationally recognized standards (e.g., OSHA, ANSI, NFPA®)
Define areas in need of improvement, specifically areas where injuries have occurred
Compare the organization's program with established benchmarks and other organizations
Ensure that programs reflect changes in the organization's operations
How is a Safety and Health Program Review Completed?

There are several methods for completing a review; perhaps the most effective approach is to create a plan detailing all aspects of the safety program. If changes are needed, they should be addressed immediately.
Making changes to improve the safety program not only reduces the risk for employee injuries, but also improves the organization's bottom line results through reduced turnover and absenteeism, improved productivity and quality, lower workers' compensation costs and a variety of other benefits.
How Often Should a Safety and Health Program be Reviewed and Who is Responsible?
You should evaluate safety and health programs on an annual basis, though some organizations choose to review them more frequently. Management, the safety committee and the person in charge of the safety program are typically responsible for performing the evaluations.
What is the Role of Management in Safety?

Most safety professionals agree that active management involvement is the most important part of a successful safety program. Include senior management in the evaluation process so they're aware of the previous year's results and are encouraged to support initiatives to improve on results in the future.
Management involvement in safety evaluations demonstrates an active interest in employee safety, which can build employee morale and create a safety-excellence culture..
How Does the OSHA 300 Log Help Prevent Injuries?

You can evaluate your safety program any time during the year, however, it may be beneficial to perform them in January or February when the OSHA 300 log from the previous calendar year becomes available. This log can assist in determining if changes to the program are needed.
For example, if the safety committee is trying to determine if the machine guarding program is effective, they can refer to the OSHA 300 log to check if any machine guarding accidents occurred, where they occurred and if there's a pattern in the occurrences.
If an injury took place, it's also important to review the accident investigation program to determine whether an operational change was immediately implemented to help prevent recurrence of similar accidents.
In addition to the OSHA 300 log, getting input from safety committee members, senior management and all other employees and a review of the organizations WC claims is valuable in preventing future accidents.
---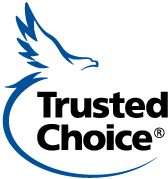 Home Office: 717 Mullberry St. | Des Moines, IA 50309 | 800-447-2295 | www.emcins.com