Best Practices When Hiring Contractors
At some point, it is likely that your organization will hire a contractor to work on your premises. Whether hired to mow the grass, service the copy machine or completely renovate the office, it is important that your organization and the contractor are aware of each other's safety programs, procedures and insurance coverage. Good communication between both parties ensures the work will be completed quickly, correctly and safely.
Your Responsibilities When Hiring a Contractor
Treat contractors working on your premises with the same respect as your own employees. The following information outlines the main elements you must consider when working with outside contractors.
Select Competent Contractors
If the contractor has previously worked for your organization, you should have a good idea of their knowledge and workmanship. When you have no direct experience with a potential contractor, talk with their previous customers and ask for feedback.
Some local authorities also provide approved lists of contractors deemed competent for certain types of work. This list can assist you in hiring a safe and knowledgeable contractor.
Provide a Safe Workplace for the Contractors
If you have invited contractors onto your premises, make sure the premises are safe. If you loan equipment to contractors, you may be taking on additional liability in the event an accident involving your equipment occurs. And if the contractor needs to enter a confined space, ensure it is identified and labeled with specific hazards communicated.
Point Out Unusual Hazards to Contractors
You can expect contractors to be aware of hazards related to the work they are performing (e.g., electrical hazards should be known by electrical contractors), but any hazards specifically related to your workplace must be communicated.
For example, if a protection system sounds an alarm and floods your spray booth with carbon dioxide in the event of fire, a contractor in that area of your workplace needs to know what to do. Additionally, they should be aware of site-specific rules, fire procedures, first aid facilities and any other relevant safety information.
Agree to Work Methods
Before work begins, you should meet with the contractor to discuss the goals of the project and the work methods to be used. Agreed upon work methods should minimize disruption to your company and maximize the safety of all employees.
Monitor Contractor Work
Keep an eye on the contractor to make sure they are working safely and following the agreed upon work methods. If deficiencies are noticed, discuss with the contractor immediately.
Ask for a Certificate of Insurance
All contractors and vendors (e.g., service providers, suppliers, building or maintenance contractors, etc.) who work on company premises should be required to carry insurance to protect themselves and your organization against any claims or losses for which the contractor or vendor may be responsible.
A Certificate of Insurance is a standard document issued by an insurance company to provide proof of an insurance policy. Certificates of Insurance should:
Be obtained from each contractor or subcontractor prior to beginning any work and annually thereafter, if applicable
Name your organization as an additional insured
Include a waiver of subrogation
Be retained in your records
The key to ensuring successful management of contractors lies in the planning. If you identify the potential hazards to your employees and contractors, select competent contractors, give them information relating to any unusual hazards in your workplace and monitor their activities, you will provide a safe environment for everyone involved.

---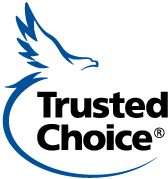 Home Office: 717 Mullberry St. | Des Moines, IA 50309 | 800-447-2295 | www.emcins.com