Construction Crane Safety
Hazards at construction sites can change quickly, putting employees who operate or work around cranes at risk for serious injuries. In fact, crane accidents kill an average of 42 workers annually. The main causes of injury are electrocution, falls, being crushed by equipment, and being struck by equipment or load.
Employers who use power-operated equipment to hoist, lower or horizontally move a suspended load in construction work must comply with OSHA's standard on Cranes & Derricks in Construction (1926 Subpart CC).
Crane Operator Safety Responsibilities
Crane operators are responsible for operations under their direct control. If job safety is questionable, the operator is authorized to stop all hoisting activities and refuse to handle loads until safety concerns are addressed.
Crane Operator Certification Requirements
Crane operators must be certified by one of the following:
Accredited testing organization
Employer qualification program
U.S. military
State/Local government license
Riggers and signal persons must also meet training and qualification requirements.
Assembly and Disassembly of Construction Cranes
Follow manufacturer's procedures and OSHA standards when assembling or disassembling cranes. Position employees to minimize exposure to the crane's unintended movement or collapse.
A competent, qualified assembly/disassembly (A/D) director should review the procedures and make sure each member of the crew understands each task and the potential hazards prior to beginning work.
Tower cranes are subject to additional requirements for erecting, climbing and dismantling, including a pre-erection inspection.
Construction Crane Inspection
Visually inspect cranes before they are used in construction activities. Inspectors should evaluate the following:
Proper function of all control mechanisms
Excessive wear of control and drive mechanism, including contamination by lubricants, water or foreign material
Safety devices, including but not limited to boom-angle indicators, boom stops, boom kickout devices and any load moment indicators
Deterioration or leakage of air, hydraulic and other pressurized lines, especially those that flex during operation
Deformation, chemical damage, cracks or wear of hooks and latches
Proper hydraulic system fluid levels
Proper tire condition and inflation
Ground conditions around the hoisting equipment for proper support (using manufacturer's specifications), ground settling under and around outriggers, and groundwater accumulation or similar conditions
Level positioning of hoisting equipment
Rigging (by a qualified rigger)
Qualifications of the worker selected to signal the crane
Proximity of power lines—conduct a power line hazard assessment if needed; if the inspection reveals any hazard, remove the hoisting equipment from service until the hazards are corrected
Working Under Loads
Preplan routes for suspended loads to prevent employees from working directly below a suspended load, except for those who handle the load
Clear the travel path for the loads, including inside a building, if the crane is hoisting to the roof to prevent picking over people
Rig hoisted materials to prevent unintentional displacement
Use hooks with self-closing safety latches or the equivalent to prevent components from slipping out of the hook
Crane Safety Training
Train employees on safe crane operations and potential hazards in construction activities that apply to their respective roles. Include the following topics:
Power line safety
Approach and path distances of the crane
Crush/pinch point hazards
Stop work authority
Tagout for repair
Steel erection eTool – cranes
Crane, derrick and hoist safety
Rigging and signaling
---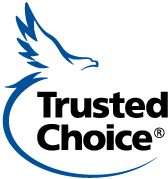 Home Office: 717 Mullberry St. | Des Moines, IA 50309 | 800-447-2295 | www.emcins.com