Equipment Theft Prevention
According to the National Equipment Register, over $300 million dollars of equipment is stolen from equipment dealers throughout the United States each year. Unfortunately, most of this equipment is never recovered. While complete statistics do not exist, it appears that equipment theft continues rise.
Implementing a comprehensive, layered theft prevention program can help reduce the frequency of equipment theft. By using multiple layers of security, equipment dealers can better protect their inventory and property.
Inventory Controls
Maintain an inventory record of all equipment and other valuable assets in both open lots and buildings. Update this regularly as equipment is sold and new stock is received.
Personnel Controls
Perform reference and background checks on all potential employees prior to hiring them. Existing employees should also undergo these checks. Be sure to obtain appropriate authorization prior to performing any check.
Perimeter Barriers
When designed and installed correctly, perimeter barriers are some of the most effective physical security elements available. These barriers help keep equipment in and potential thieves out. Options for perimeter barriers include:
Fencing and gates
Rail systems and bollards
Signage
Gate access control
Perimeter Intrusion Detection
Fences and other barriers are imperfect. A detection system can provide notification when barriers have been breached. There are many options available, including:
Fence vibration
Ported co-axial cable
Infrared or microwave
Exterior Lighting
Lighting is a low-cost and effective deterrent to theft and vandalism.
Physical Security
Physical security measures reduce the likelihood that a piece of equipment could be easily driven or pushed from the property. Options include special security equipment or changes in how equipment is stored, such as:
Chain or cable equipment together
Wheel or track locks
Kill switches, fuel shutoffs, hydraulic bypasses, etc.
Hydraulic locks
Removal of ignition components
Equipment positioning
Storing smaller equipment indoors
Identification
Inconspicuously marked equipment can be easier to identify in case of theft.
Security Patrol Service
Security companies can be hired to patrol the site during nonworking hours.
Surveillance Cameras
Surveillance cameras help identify thieves if a theft occurs.
Tracking Systems/GPS
Installing electronic GPS systems or other tracking devices on equipment can assist with the recovery of stolen equipment.
---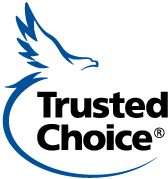 Home Office: 717 Mullberry St. | Des Moines, IA 50309 | 800-447-2295 | www.emcins.com