Electrical Preventive Maintenance Program
Each year, thousands of electrical systems fail during normal operations, costing American businesses millions of dollars in damage and lost production. Two-thirds of these electrical system failures could be avoided with routine preventative maintenance. And studies show that the failure rate of electrical equipment is three times higher for systems that are not part of a scheduled electrical preventative maintenance program.
When Should Electrical Maintenance Happen
HSB recommends conducting regular preventative maintenance on electrical equipment once every three years. Individual locations may require more frequent maintenance due to the physical environment or operational nature of the equipment.
For example, harsh environments where excessive moisture or dust are present need maintenance more frequently. Similarly, equipment that is used intermittently or equipment critical to a key process should receive more frequent preventative maintenance. Use sound engineering judgment to determine if more frequent maintenance is appropriate.
Electrical Equipment Included in an Electrical Preventative Maintenance Program
Each piece of electrical equipment has its own specific maintenance requirements and schedule. But all work associated with electric power systems and equipment should be performed in accordance with accepted industry safety standards and work practices.
The following is a list of electrical equipment typically covered by electrical preventative maintenance program
Air Circuit Breakers
Air Disconnect Switches
Battery Stations and Chargers
Cables and Bus
Molded-Case Circuit Breakers
Motors
Oil Circuit Breakers
Protective Relays
Surge Arrestors
Switchgears
Transformers
Uninterruptable Power Supplies
Vacuum Circuit Breakers
Electrical Maintenance Program Recordkeeping
The scope and frequency of maintenance in your electrical preventative maintenance program should be well documented. All routine maintenance activities, results of routine testing, and repair and/or replacement of electrical components should be recorded and documented.
When changes are made to the electrical distribution system, all applicable drawings and maintenance schedules should be updated to reflect the changes.
---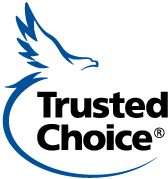 Home Office: 717 Mullberry St. | Des Moines, IA 50309 | 800-447-2295 | www.emcins.com