Hazardous Material Sign and Placard Requirements
As part of your organization's Hazard Communication Program, you should identify the hazard levels of the chemicals stored at your facility. Signs indicating hazard levels can assist emergency response personnel in determining appropriate actions. This identification will also help communicate chemical hazards to employees and visitors.
The hazardous material placard described below is the primary identification style for fire departments and other emergency response entities. However, other styles of signage, such as Hazardous Material Identification Guide (HMIG) or Hazardous Material Identification System (HMIS), can be used internally.
Identifying Hazardous Materials
Materials are evaluated based on three primary categories:
Health
Flammability
Reactivity
Each chemical is given a number to indicate the hazard level for each category, from the highest hazard level of four to the lowest level of zero.
Hazard levels can be determined with the use of NFPA 704®, the chemical's safety data sheet or by the chemical manufacturer. This information can be communicated using a hazard sign as shown below.
Fire Hazard (Flash Points)
4 – Below 73ºF
3 – Below 100ºF
2 – Below 200ºF
1 – Above 200ºF
0 – Will not burn
Health Hazard
4 – Deadly
3 – Extremely hazardous
2 – Hazardous
1 – Slightly hazardous
0 – Normal material
Reactivity Hazard
4 – May detonate
3 – May detonate with heat or shock
2 – Violent chemical change
1 – Not stable if heated
0 – Stable
Specific Hazard
OXY – Oxidizer
W – Use no water
Hazard Sign Placement
If your building is more than 5,000 square feet, post the hazard sign(s) at the room(s) or area(s) where the chemicals are stored and used. The signs should indicate the most severe degree of hazard of all the chemicals in each category.
If chemicals are moved within the building, move the sign or post an additional sign at the area where the chemicals were relocated. Remove all signs where chemicals are no longer located. Near an outside entrance, post a hazard sign indicating the highest hazards of the chemicals used indoors.
If your building is less than 5,000 square feet, post the hazard sign(s) near an outside entrance indicating the most severe degree of hazard in each category. Final approval of placement and size of signs for all locations will be determined by your local authority that has jurisdiction, such as a fire marshal or fire chief.
---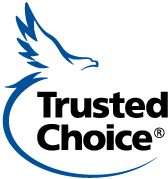 Home Office: 717 Mullberry St. | Des Moines, IA 50309 | 800-447-2295 | www.emcins.com