Elevated Storage Platform Safety Requirements
Many facilities use elevated storage platforms or raised mezzanines to transform unused overhead space into storage space. To ensure worker safety and to comply with OSHA standards, several features should be included on all elevated storage platforms and elevated work areas.
According to the 2018 International Building Code (IBC), the clear height above and below the platform floor should not be less than 7 feet, and the total platform area should not exceed one-third of the floor area of the space below the platform.
Load Rating Signs for Elevated Platforms
Elevated storage platforms require proper signage. Consider these load rating sign best practices:
Mark each elevated storage platform with its maximum load capacity; this is typically noted in pounds per square foot
Depending on its size, place signs at one or more locations on the platform
If you don't know the maximum load rating of the platform, have a licensed professional engineer test the platform
If space above offices, restrooms, or cafeterias are going to be used as storage, mark them with the maximum load capacity, even if storing lighter-weight materials
Guardrails for Elevated Platforms
All elevated storage platforms more than 4 feet above ground level should have a standard railing to prevent people and materials from falling from the edge. According to OSHA, a standard railing must consist of a top rail, intermediate rail and vertical posts. The top rail should be 42 inches, plus or minus 3 inches, from the platform floor, with the intermediate rail approximately halfway between the top rail and the platform floor.
In addition to the standard railing, there needs to be a toeboard at least 3.5 inches tall (measured from the top edge of the toeboard to the walking-working surface) if people or machinery will be below the platform. If a gap exists between the toeboard and walking-working surface, make sure it's 0.25-inch or less.
A toeboard is designed to prevent material from being inadvertently pushed off the platform onto persons or machinery. Netting or other protection should be added if material stored near the railings could fall between the toeboard and intermediate rail or top rail. All railings must be able to withstand a force of 200 pounds applied in any direction, while toeboards must be able to withstand 50 pounds.
Exit Routes on Elevated Platforms
Many elevated platforms are situated close to structural ceiling supports, overhead pipes and electrical runways. These create a hazard during normal use but present an even greater hazard in an emergency situation.
All platforms should be designed so there is at least 6 feet and 8 inches of vertical clearance between the platform floor and each overhead obstruction. Make sure you also follow these exit route safety guidelines:
Never block exit routes
Do not store material on or underneath stairs and don't stack material in a way that could block an employee's line-of-sight to the stairway
Provide two exit routes for all elevated storage platforms
Sprinkler Systems
Elevated storage platforms often create problems with sprinkler system coverage. Blocked sprinkler heads can result in an ineffective system in the event of a fire. Be sure to maintain at least 18 inches of vertical clearance underneath all sprinkler heads.
Sprinkler systems must also cover both the top and bottom levels of the elevated platform. If a platform is installed, contact a sprinkler company to extend the existing system underneath the elevated platform. Further, NFPA 13: Standard for the Installation of Sprinkler Systems states that the distance between the sprinkler head deflector and the top of stored materials should be a minimum of 18 inches.
---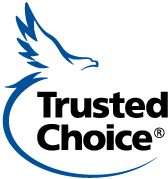 Home Office: 717 Mullberry St. | Des Moines, IA 50309 | 800-447-2295 | www.emcins.com