Housekeeping: The Importance of a Clean Workplace
OSHA regulations state that all places of employment should be clean, orderly and sanitary, and walking/working surfaces should be regularly inspected and maintained in a safe condition. A clean environment is safer and more pleasing for your everyone.
Potential incidents associated with poor housekeeping include slips, trips, fires and injuries from falling or protruding objects. Good housekeeping reduces the likelihood of these events and reflects on your organization's overall commitment to safety.
Workplace Housekeeping
Housekeeping is not just about cleanliness. It also includes keeping work areas organized and uncluttered. Walkways must be kept clear of slip, trip and fall hazards as well as potential fire hazards like cardboard and dust. Consequences of poor housekeeping include:
Fires resulting from accumulations of flammable or combustible materials
Slips and falls on wet or uneven walking/working surfaces
Tripping on improperly stored materials in walkways and work areas
Being struck by falling, improperly stacked objects
Cuts from sharp objects such as protruding nails or staples from packaging materials
Environmental hazards associated with mold and insect or rodent infestation
Poor housekeeping is especially hazardous in these locations:
Areas where ladders and scaffolds are in use
Around electrical or heat producing processes
Stairways, aisles and hallways
High-activity work areas
Areas with significant amounts of material handling
Poor housekeeping can also lead to poor attitudes about safety in general. Many employees feel that an unkept workplace indicates the organization lacks a commitment to safety.
Benefits of Good Housekeeping
Good housekeeping is more than just sweeping the floor and taking the garbage to the dumpster. Some of the benefits of good housekeeping include:
Improved employee morale
Improved safety culture
Fewer workplace accidents
Better hygienic conditions
Reduced fire hazards
Lower worker exposures to hazardous products (e.g. dusts, vapors)
A more organized, efficient and productive workplace
More efficient cleanup and maintenance tasks
Housekeeping Tips
Use the following tips and techniques to help ensure good housekeeping at your location:
Place trash in a designated container or location and don't tolerate litter from anyone
Put away unused tools, equipment and materials as soon as a task is complete
Provide marked storage locations for tools and equipment
Clean up spills as soon as they are noticed and use drip pans and absorbents as needed
Remove accumulations of unused materials and combustible debris throughout the work shift
Remove protruding nails and splinters as soon as they are noticed
Designate a specific time each day for general cleanup
Make sure someone who has the authority to order a cleanup is responsible for regular housekeeping inspections
Ensure housekeeping practices extend to exterior areas like parking lots and storage areas
Define aisles and material storage locations with high-visibility striping permanently affixed to the floor
---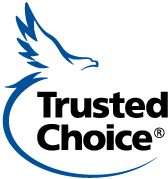 Home Office: 717 Mullberry St. | Des Moines, IA 50309 | 800-447-2295 | www.emcins.com