Ten Basic Computer Security Tips
Common cyber security threats include viruses, spyware or malware, hackers and identity thieves. No business—large or small—is immune to these threats. In fact, small businesses are often an attractive target because their systems may be less equipped to protect against these attack, especially as cyber criminals build more automated attacks.
A recent survey by the Small Business Technology Institute found that many organizations lack sufficient security control over even the most basic systems, like email. Of the organizations surveyed, 56% had experienced at least one security incident in the past year. These attacks result in significant losses of time, cause service interruptions and typically cost thousands of dollars. Here are 10 steps for more secure computers and networks.
1. Use Effective Passwords and Change Them Regularly
Create a separate user account for each employee and require password protection and strong passwords
Strong passwords are at least eight characters with a combination of upper and lowercase letters, numbers and symbols
Change passwords at least every three months and don't reuse old passwords
Do not post passwords anywhere or share them with anyone
2. Secure Wireless Networks
Upgrade from the default WEP encryption standard to the much stronger WPA2 standard and enable MAC address filtering
Don't use default passwords to protect access to your router
Hide your network name from drive-by hackers by disabling Service Set Identifier (SSID) broadcasting
3. Install, Maintain and Apply Antivirus Programs
Enable the antivirus software auto update feature
Check all portable media for viruses prior to accessing them
4. Install and Use a Firewall
Establish a policy on what your firewall will allow to get through
Use both software and hardware firewalls
Use content filters to prevent access to sites most likely to contain threats
5. Don't Open Emails or Attachments from Unknown Sources
Be suspicious of unexpected emails containing attachments from unfamiliar sources; these should be phishing attempts or contain ransomware
Be suspicious of emails that are not work-related, have unusual subject lines or contain links
Establish a strict policy on what can and cannot be downloaded
6. Do Not Install Unnecessary Programs
Periodically review and remove any unused programs
7. Control Access to Computer Equipment
Log off or apply a screen lock before leaving your computer and use password-protected screensavers
Install security applications on mobile devices to prevent information theft when on public networks
Secure computers with security cables and store sensitive media in a locked cabinet or drawer
Secure routers and servers out of reach of customers or visitors, ideally in a locked room
Lock empty office and conference rooms where active network connections are located
8. Create Backups
Backup data automatically, if possible, or weekly at a minimum
Store backups off-site or in the cloud and test periodically to ensure the files are accessible
9. Stay Current with Software Updates
Regularly update software, including operating system and browsers
Use automatic updates and restart computer after patches are installed
10. Establish Policies and Train Employees
Provide security awareness training for all technology users
Establish basic security practices and policies and resulting disciplinary actions
Establish procedures for protecting customer information and other vital data
Require employees to use separate computers for home and business use
And when needed, get technical expertise and outside help. Before hiring help, consider the company's client lists, references and how long the they've been in business. Also, be sure to determine whether a cloud-based infrastructure or on-site products and services are more cost effective for your organization.
---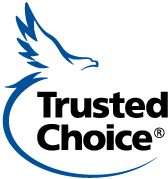 Home Office: 717 Mullberry St. | Des Moines, IA 50309 | 800-447-2295 | www.emcins.com