Confined Space Program
Statistics compiled by the National Institute for Occupational Safety and Health (NIOSH) show that confined space incidents are more likely to result in fatalities than any other workplace emergency. Failed rescue attempts result in fatalities 60-70% of the time.
In response to the high number of fatalities, the Occupational Safety & Health Administration (OSHA) developed a standard to protect the safety of entrants. This regulation establishes comprehensive safety and employee training requirements for confined space entry and work.
All organizations should evaluate their operations to determine if confined spaces are present. If they are, a confined space program should be developed and presented to all affected employees.
Confined Space Characteristics
OSHA defines a confined space as:
Large enough and configured so an employee can bodily enter and perform assigned work
Having limited means of entry or exit
Not designed or intended for continuous human occupancy
OSHA further classifies each confined space as permit-required or non-permit-required. A non-permit-required space does not contain or have the potential to contain any hazard capable of causing death or serious physical harm. A permit-required confined space does contain one of the following hazards capable of causing death or serious physical harm:
Contains or has the potential to contain a hazardous atmosphere, which includes insufficient oxygen concentration, presence of flammable gases or vapors, or the presence of other potentially toxic air contaminants (such as hydrogen sulfide, chlorine, etc.)
Contains a material that has the potential to engulf an entrant, such as grain, sand, water and any other flowable substance that could restrict breathing
Has an internal configuration such that an entrant could be trapped or asphyxiated by inwardly converging walls or by a floor that slopes downward and tapers to a smaller cross-section
Contains any other recognized safety or health hazards, such as mechanical or electrical
Confined spaces exist in many facilities, but some of the more common confined spaces are septic tanks, pits, vats, ducts, utility vaults, boilers, sewage digesters, pump stations, holding tanks, pipelines and silos.
Workplace Evaluation
Each organization should evaluate all work areas to determine if confined spaces are present. If they are present in the facility, each space should be evaluated to determine if it is a permit-required confined space. If it is determined that permit-required spaces exist, the organization should post danger signs at each confined space location. The organization then has two options:
If it is decided that no one will enter the permit space(s), the organization should take measures to prevent employees from doing so. This may include locking or blocking entry into the space and training employees not to enter the space under any circumstances.
If the organization decides that employees, contractors or anyone else can enter the space, they should develop a written confined space program. The program should include all provisions of the OSHA permit-required confined space standard, including rescue operations.
Written Program
OSHA requires the inclusion of several items in a written permit-required confined space program. While not possible to describe each of these items in depth here, additional information is available from the sources listed at the bottom of this page. Some of the items that must be included in a written confined space program include:
Procedures necessary for safe entry into the confined space
Procedures for atmospheric testing
Training entrants, attendants and entry supervisors
Procedures for continual monitoring of confined space conditions during an entry
Systems for the preparation, issuance, use and cancellation of entry permits
Policies for coordinating entry operations when multiple employers or outside contractors are working simultaneously in a confined space
Procedures for rescue and summoning emergency services
Annual review of the program to ensure it is working properly
---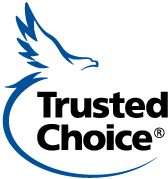 Home Office: 717 Mullberry St. | Des Moines, IA 50309 | 800-447-2295 | www.emcins.com