Auto Shop Safety
There are many hazards in auto repair, body and paint shops. If not addressed, these hazards can cause injuries or lead to fires. Failing to train your employees on safe work practices only amplifies these risks. Make sure you and your employees know how prevent accidents and reduce the risk of fires.
Housekeeping
Housekeeping is a common concern for auto shops and should be a daily activity. Spills and misplaced tools, cords or parts are all trip hazards. Spills of flammable liquids and solvents also create fire and environmental hazards. The following tips may help improve housekeeping in an auto shop:
Remove trash cans, combustible debris, oily rag cans and other unneeded materials from the shop daily
Return all tools to their proper storage location after use
Clean up all spills as soon as they are noticed; follow spill procedures found in the safety data sheets (SDS)
Ensure someone is responsible for general housekeeping and has the authority to order a cleanup
Define work areas (e.g., welding area, painting area, etc.) with high-visibility paint permanently affixed to the floor
Ensure housekeeping inspections extend outside the building, such as parking lots and outside storage areas
Flammable and Combustible Liquid Storage
Make sure all flammable and combustible liquids are stored in UL® approved (or another nationally recognized testing laboratory) safety cans. The following tips can help reduce associated risks:
Keep safety cans and other flammable and combustible liquid containers in an approved flammable liquid storage cabinet(s)—depending on the quantity and classification of liquids in the building, a dedicated liquid storage room may be needed
Purchase flammable liquids in small quantities to limit the amount stored inside the building at any time
Bond and ground containers when transferring flammable liquids from one container to another
Strictly enforce a no-smoking policy and post "No Smoking" signs in all areas where flammable liquids are used or stored
Paint Booths
Spray paint booths should be constructed with several features to ensure safe performance. If the paint being sprayed is a flammable or combustible liquid, it is very important to follow these safety recommendations:
Construct spray paint booths of fire-resistive material, such as concrete, masonry or steel (no thinner than No. 18 gauge), or other suitable fire-resistive material
Provide spray paint booths with mechanical ventilation capable of moving 100 linear feet per minute across the face of the booth
Install visual gauges, audible alarms or pressure activated devices on the spray paint booth to ensure that the required air velocity is maintained; these devices should be inspected on a regular basis to ensure proper operation
Make sure all open flame or spark-producing devices (e.g., welding, cutting, grinding) are at least 20 feet from the spray paint booth
Install all electrical wiring and equipment in and around spray paint booths in accordance with the National Electric Code® for Class I location requirements
Protect sprinklers covering spray areas against overspray residue with cellophane or a thin paper bag; coverings should be replaced frequently to avoid accumulation
Tools and Equipment
A variety of different tools and equipment are found in all auto body shops. Follow the guidelines below to help reduce the likelihood of a tool-related accident:
Inspect all tools daily prior to use; damaged tools should be tagged "Do Not Use" until they can be repaired or replaced
Double insulate or equip electric power tools with an electrical plug that includes a grounding prong as risk of electrical shock increases when operating the equipment in a wet environment
Place ground prongs on all electrical power cords where originally equipped; defective plugs should be tagged "Do Not Use" until they can be repaired or replaced
Keep safety guards in place at all times; this is especially important on abrasive wheel grinders
Do not use hammers, chisels, and punches with mushroomed heads as they can be easily removed on a bench grinder
Safety Training
All new hires should complete safety training before they begin working in the shop. A thorough safety orientation program helps ensure that employees are aware of the hazards of the shop and what they need to do to work safely. Some of the items that should be part of your safety orientation include:
Review of the hazardous chemicals used in the workplace, including how to read an SDS and where they are located in the facility
Instruction regarding the types of required personal protective equipment, when they are necessary and how they should be worn
Safety training for each tool and piece of equipment used in the workplace—even if the employee says they have previous experience with the tool or equipment
Demonstrations of safe lifting procedures for heavy items such as tires
If test drives are part of the final inspection, mechanics should be informed of the established route
New hires should work under close supervision until it's determined they are following all safe work practices. Even experienced mechanics who worked at other companies should be watched closely as they may bring unsafe work habits from their previous employment with them.
---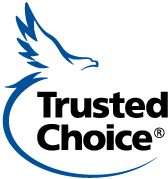 Home Office: 717 Mullberry St. | Des Moines, IA 50309 | 800-447-2295 | www.emcins.com