Three Ways to Securely Erase Your Data
More than half of small businesses throughout the United States have experienced a data breach, according to a recent study from Hartford Steam Boiler. Data breaches are often caused by the improper disposal of old electronics that contain sensitive data. Computer hard drives can hold private customer or employee information like names, Social Security numbers or credit card information. You are responsible for protecting this information and preventing it from getting into the wrong hands.
Wipe Your Old Hard Drives
Before selling, recycling or disposing of a computer, you need to wipe the hard drive. This means completely erasing the drive of all the information stored on it. Deleting or formatting data on your drive is not the same as completely removing the information. During the formatting or deleting process, the data becomes invisible, but it's not completely deleted. This information could be recovered using easily acquired file recovery programs.
To prevent your data from falling into the wrong hands, back it up and permanently delete it using one of these three methods:
Destroy the hard drive. One of the most effective and least expensive ways to get rid of your data is to physically destroy the hard drive. This can be done a number of ways, such as drilling through it several times or shattering it. But be sure to wear personal protective equipment, such as safety goggles, during the destruction process. Once destroyed, dispose of the hard drive according to environmental, state and local regulations.
Use a hard drive degausser. A hard drive degausser demagnetizes the hard drive by exposing it to an intense magnetic field. This effectively erases all the data stored on the hard drive. There are different types of degaussers available, but they can be expensive. Once you've demagnetized the hard drive make sure to properly dispose of it.
Use disk-wipe software. If you are planning to resell or give your hard drive away, use disk-wipe software to erase the hard drive. Many types of disk-wipe software are available online, either for purchase or for free. Programs will vary—some erase the entire hard drive while others allow you to select certain files to erase. Some only wipe the drive once and others overwrite multiple times. If possible, choose a software program that wipes the hard drive multiple times to ensure it's nearly impossible to extract data from it.
Erase Data From a Mac Hard Drive
Erasing data from a Mac computer requires different procedures. Visit Apple Support for instructions on preparing to sell or dispose of a Mac computer.
Use a Vendor to Erase Data
There are vendors that wipe or destroy hard drives and other devices for a fee. If you decide to use one of these companies, find one that provides a written certificate of destruction and a bill of lading, attesting that the electronic data was destroyed or wiped.
Erase Other Media
Data can also be stored on personal devices, copier and printer hard drives, CDs, flash drives and DVDs. You should wipe or destroy any media that may hold data prior to disposal or resale. If you lease your copier or printer, check with the leasing company to make sure the data stored on the equipment is properly handled.
Follow the Law
The Federal Trade Commission Act requires organizations to maintain procedures to protect personally identifiable information and prevent it from getting into the wrong hands. Depending on your organization, you may be subject to additional legislative requirements such as the obligations under the Gramm-Leach-Bliley Act and the Health Insurance Portability and Accountability Act, as well as other federal, state and local laws. To make sure you're in compliance, contact your legal counsel.

---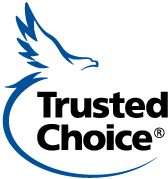 Home Office: 717 Mullberry St. | Des Moines, IA 50309 | 800-447-2295 | www.emcins.com