Forklift Training Program
Department of Labor statistics show that employers lose nearly 20,000 workdays each year from employee injuries sustained on or around forklifts. Even more alarming, one hundred people lose their lives each year in forklift-related accidents. One way to help prevent these accidents is to train all operators on the hazards associated with forklifts and evaluate each operator's performance on a regular basis.
Initial Training
According to OSHA, operator training must occur before an employee is permitted to operate any forklift. Training should consist of a combination of formal instruction (e.g., lecture, discussion, videotape), practical training (demonstrations performed by the trainer and practical exercises performed by the trainee) and evaluation of the operator's performance.
Knowledgeable and experienced employees should be the only employees permitted to conduct training and evaluations. Forklift safety videos can also be used as a training tool, if an experienced employee is available to answer questions regarding the video's content.
OSHA requires forklift training sessions to be documented with the name of the trainee, name of the trainer and the date of training.
Training Program Content
An OSHA compliant forklift training session includes topics related to forklifts and the workplace.
Forklift-related topics include:
Operating instructions, warnings and precautions for the types of forklifts the operator will be authorized to operate
Differences between forklifts and automobiles
Forklift controls and instrumentation: where they are located, what they do and how they work
Engine or motor operation
Steering and maneuvering
Visibility, including restrictions due to loading
Fork and attachment adaptation, operation and use limitations
Vehicle capacity and stability
Vehicle inspection and maintenance
Refueling and/or charging of batteries
Operating limitations
Workplace-related topics include:
Surface conditions where the vehicle will be operated
Load stability, manipulation, stacking and unstacking
Pedestrian traffic areas
Narrow aisles and other restricted places
Hazardous locations where the vehicle will be operated
Ramps and other sloped surfaces that could affect the vehicle's stability
Closed environments and other areas where insufficient ventilation or poor vehicle maintenance could cause a buildup of carbon monoxide or diesel exhaust
Any other unique or potentially hazardous environmental conditions in the workplace that could affect safe operation
Refresher Training
Refresher training should be provided to a forklift operator when the operator is observed operating in an unsafe manner, is involved in an accident or near-hit incident, receives an unsatisfactory evaluation or is assigned to a different type of forklift. Refresher training should also occur any time a condition in the workplace changes and affects safe operation of the forklift.
Operator Evaluation
OSHA requires that an evaluation of each forklift operator's performance be conducted at least once every three years. This evaluation should include a discussion with the operator regarding their experience with the forklift, an observation of the employee operating the forklift and written documentation that the evaluation was performed. Many companies use a checklist to complete the operator evaluation. A checklist could include items such as:
Surveys forklift for damage each shift
Mounts properly using three points of contact
Picks up the load safely and observes capacity limits
Travels with the load at a safe height
Maintains a safe speed
Slows down when cornering and sounds horn when necessary
Places load safely and securely
Parks the forklift in a safe location
Demonstrates the proper fueling or battery charging procedure
Checks that wheels are chocked before entering trailer
Be sure to document all operator evaluations, including the name of the operator, the date of the evaluation and the name of the person performing the evaluation.
---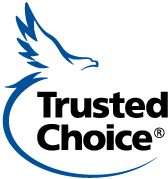 Home Office: 717 Mullberry St. | Des Moines, IA 50309 | 800-447-2295 | www.emcins.com