Hiring Practices
How can you be confident in your hiring decisions? There are some important steps you can take that will help ensure you are hiring qualified people. Using best practices to hire new employees can help you better match jobs to employees, identify risks, potentially increase productivity and profitability, and possibly reduce workers' compensation losses.
Job Hazard Analysis
This technique uses job tasks to identify hazards before they occur. It focuses on the relationship between the worker, tasks, tools and work environment. Identifying uncontrolled hazards will help determine which protective measures should be taken to eliminate or reduce risks. Job hazard analyses can also directly assist in writing accurate job descriptions. Steps involved in the job hazard analysis include:
Identifying each step or task in a job
Pinpointing the hazards that may be encountered during each step or task
Determining how to eliminate hazards from each step or task
Identifying options to reduce the risk of injury for any hazards that are not eliminated
Written Job Descriptions
Job descriptions should be written for every available position, including existing positions. All descriptions should clearly define the job title, essential functions and all physical requirements for the position. A well-crafted job description also spells out the knowledge, skills and abilities required to perform the job successfully.
Job descriptions can serve as a benchmark for evaluations of new and existing employees. They can also be used to determine performance objectives and career development. Many requirements of the Americans with Disabilities Act (ADA) are determined or influenced by the essential functions of the job, which an employer can reasonably determine in a job description.
A job description should be very specific about the physical, ergonomic, environmental and other requirements of the job in order to comply with requirements of the ADA. An occupational medical clinic or your designated physician may be able assist you in writing or verifying physical requirements within your job descriptions.
Functional Analysis
By defining essential functions and physical requirements of a position in the job description, you can implement a functional analysis program. The object of a functional analysis program is to identify the current physical and functional ability and true work potential required of your existing and new employees.
A functional analysis evaluation is a valuable tool that can supplement the interview process. A functional analysis evaluation includes interviews, testing and screening. The process can be customized as your company requirements change. Occupational medical clinics, physical therapists and rehabilitation specialists are all good sources when performing functional analysis evaluations.
Post-Offer Prework Screening
Once job descriptions are defined, you can develop hiring procedures. An occupational medicine clinic can assist you in defining your post-offer hiring practices, such as a post-offer prework screening evaluation. The physician will use the job descriptions to screen a new hire to determine if they are a good fit for the available position. Depending on the state your company is in, you may not have direct control over where you send an employee for hiring evaluations (and future work-related injuries).
A release should always be signed by the employee with the understanding that the screening is post-offer (or contingent upon an offer being made). At this point, you can require drug testing and background checks of the new hire.
Interviewing
There are obvious benefits of conducting an interview focused on a particular job description and its demands. Focused interviews allow for an objective comparison of candidates, as well as consistency among interview questions. Focused interviews also allow the employer to concentrate on a job's true requirements, which increases the probability of selecting the most qualified applicant.
An effective interview should secure a candidate's commitment to performance, determine whether a particular applicant is qualified for the position in question, identify future potential and trainability, ensure compatibility with management and other team members, and reveal an applicant's strengths and weaknesses.
Background Checks
Your job application should notify applicants that you reserve the right to conduct a background check and to look into an individual's prior employment history, personal references, educational background and other relevant information.
Be sure your application process includes a written policy that states the types of background checks that may occur and that the employer will comply with federal and state laws in gathering this information. You'll also need applicants to sign release forms acknowledging this policy.
Drug Testing
If you decide to implement a drug testing program, make sure to begin with a written policy that details what is expected by all employees and what is prohibited. Your company must have DOT employee and Non-DOT employee policies that clearly state when drug testing will be conducted. A good step toward a drug free workplace is to conduct preemployment, random, reasonable suspicion, periodic post-accident and return-to-duty testing of all employees. Check your state laws for specific program requirements.
---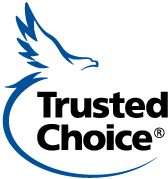 Home Office: 717 Mullberry St. | Des Moines, IA 50309 | 800-447-2295 | www.emcins.com