Job Descriptions: Why are They Important
The core foundation of any business includes: the worker, job tasks and producing a product or providing a service. By correctly matching workers to jobs for which they are qualified, employers can improve safety and decrease the costs of doing business. Properly identifying and documenting your organization's specific work activities with employee job descriptions can help you better manage your workplace.
What Is a Job Description?
A job description is a written document that outlines and defines specific, measurable job functions. The document also outlines other requirements, conditions and qualifications, such as mental and physical tasks, working environment, job hazards, personal protective equipment, other equipment used and educational levels.
A job description is an informational tool that can become the basis for:
Decision-making in hiring and retaining employees
Completing employee performance evaluations
Arranging job modification and return-to-work placements for injured/ill employees
How to Gather and Write Information for Job Descriptions
Job descriptions are written based on objective data gathered during a job analysis. Employers can be trained to perform job analysis and write job descriptions or outside analysts can be hired to complete this process.
A job analysis or job description usually includes:
Position title and company name
Department or work location
Reporting lines
Supervisory status (i.e., does position supervise others)
Job summary and purpose
Essential functions
Nonessential functions
Minimum qualifications (physical and cognitive)
Educational levels required
Description of workplace environment
Materials and equipment used on the job
Personal protective equipment used
Signatures or approvals
Name of evaluator and date of job analysis/ description
Workers' Compensation and Employee Illness
In workers' compensation situations, employers deal with insurance representatives, medical providers, employees and sometimes legal counsel. The job description assists insurance adjusters in making a full assessment of the claim and investigating return-to-work options. Insurance adjusters can make timely inquiries with the treating physician, therapists, employer and employee about specific modifications that would allow the recovering employee to return to work when appropriate.
Physicians want to review the job description, especially when asked to make informed medical opinions about a worker's return to work (in a full or modified capacity) or when prescribing a rehabilitation plan. Physical and occupational therapists use job descriptions as clinical planning tools for recovering employees in their work conditioning programs and functional capacity testing.
An employer with an effective job description program in place is also in a better position to comply with discrimination claims, such as those related to the Americans with Disabilities Act of 1990 (ADA), the Family Medical Leave Act of 1993 (FMLA) and other state and federal regulations.
Benefits of Up-To-Date Job Descriptions
While job description programs are not required, they do help document job-related information, which can offer these benefits:
Workers' job-related responsibilities are well documented and defined, based on objective information
Employees have information explaining their current job functions, qualifications and responsibilities, as well as any other jobs to which they may advance
Employers have a factual basis for completing employee evaluations, delivering corrective action, assigning key responsibilities and creating specific training
Appropriate post-offer prework screens can be developed to help match workers to jobs they are suited
When employees are injured or ill, job descriptions can be used by the employer, employee, insurance adjuster and medical providers to make decisions about a modified, transitional or full return to work
Employers have a basis for documenting task changes for existing positions or to help develop job descriptions for new positions
---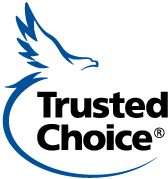 Home Office: 717 Mullberry St. | Des Moines, IA 50309 | 800-447-2295 | www.emcins.com