How to Develop an Electrical Work Safety Program
Thousands of workers are injured each year by electrical shock or burned by electrical arcs. The frequency and severity of these types of injuries can be significantly reduced by developing and implementing an electrical work safety program. These programs should comply with guidelines established in NFPA 70E® and include the topics discussed below.
Program Elements of an Electrical Work Safety Program
An overall electrical safety program keeps employees informed of the activity appropriate for the voltage, energy level and circuit conditions. It should also increase employee awareness of potential electrical hazards. An electrical safety program should identify:
Principles and controls
Hazard/risk evaluation to determine if electrical hazards exist for live parts operating at 50 volts or more
Procedures for before work is started on or near live parts of 50 volts or higher
A job briefing procedure that covers the hazards associated with the job, special precautions, energy source controls and personal protective equipment (PPE) requirements
Training Requirements
Take the time to train employees in the classroom and on the job. Training should cover safety-related work practices and procedures necessary to provide protection from electrical hazards associated with their jobs. Be sure to also cover emergency procedures, such as release of victims from electrical contact, first aid and resuscitation. Make sure the scope of training is consistent with the job the worker performs.
Job-Specific Training
Train qualified personnel in the operation of equipment or a specific work method. This should include recognizing and avoid electrical hazards. Ensure employees are familiar with special precautionary techniques and PPE such as arc-flash insulation, shielding materials, insulated tools and test equipment.
Approach Boundaries Training
Include an overview of approach boundaries (the limited approach boundary, the restricted approach boundary, the prohibited approach boundary and the arc flash boundary) and the hazards of each.
Employees permitted to work within the limited approach boundary of exposed live parts operating at 50 volts or more need to be trained to:
Tell the difference between exposed energized parts from other electrical equipment
Determine the nominal voltage of the exposed live parts
Determine the appropriate approach distance and the corresponding voltage exposure to a qualified person
Understand the decision-making process needed to determine the degree and extent of the hazard and the necessary PPE and job planning to perform the task safely
Safe Work Practices for Electrical Conductors or Circuit Parts
The following safe work practices should be followed by all organizations.
Only qualified employees should work on electrical conductors or circuits that are not in a safe condition
When working on electrical conductors and circuits of 50 volts or higher that are not in a safe condition, complete an electrical hazard analysis and develop procedures that protect the worker from arc flash and contact with live parts
Determine appropriate safety-related work practices, using both shock hazard analysis and flash hazard analysis, before any person approaches exposed live parts within the limited approach boundary
Complete an energized electrical work permit prior to entering the limited approach boundary
Do not allow unqualified workers to enter spaces that are accessible to qualified employees
Only give qualified employees the ability to bypass an electrical safety interlock, and then only temporarily while that qualified person is working on the equipment
---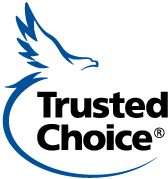 Home Office: 717 Mullberry St. | Des Moines, IA 50309 | 800-447-2295 | www.emcins.com