LP Gas Dealers Best Business Practices
Risk management for liquefied petroleum gas (LP) dealers is unique due to the volatile nature of the product and current litigation trends. The following recommended best business practices should be incorporated into all LP dealers' operations.*
Hiring Good Employees
Hiring the right employees and providing them with proper training is a key step in safeguarding your operations. Keep the following best practices in mind when developing company policies and procedures:
Develop and distribute an employee manual outlining all company procedures to all employees.
Have employees sign an acknowledgment that they have received, read and understood the information contained in the manual.
Perform background checks and random drug screenings on all employees.
Train employees for their specific job duties with the Certified Employee Training Program (CETP). Training should be completed within the first year of employment with refresher training every three years. Document all training.
Customer Installations
All employees need to perform frequent safety checks before providing a customer with fuel. It should be standard practice to document all interactions with customers.
Below are review and check guidelines that all employees should be following:
Conduct leak and pressure checks—from the tank to the appliance—with pressure equipment before any fuel is provided.
Perform leak checks anytime the system is modified, other suppliers have provided fuel or an out-of-gas condition has occurred.
Conduct leak checks when a location changes or has been updated. Document results.
Schedule periodic reviews and leak checks with current customer locations and document results. The frequency of periodic checks may vary, but the activity should occur on a regular basis. Some companies review locations every five years, while others check when painting tanks or changing regulators.
Reports of gas leaks should be given priority handling.
Propane Installations
Propane dealers are considered professionals in the propane industry and have a duty to warn the customer if a system is not fit for service. When a system is found not fit for service, the following actions should be taken:
1. Place red tag on the main fuel valve listing the reason(s) the system should not be in service.
2. Give a copy of the red tag to the customer. A copy should also be retained by the dealer.
3. Correct all substandard conditions before the system is placed back into service.
4. Give customers materials that warn them of the hazards of propane and document the interaction.
Out-of-Gas Procedures
All employees who may take a call from a customer that is "out-of-gas" must be trained in the proper handling procedures. When a customer is out-of gas, this may indicate the fuel system has a failure. In all cases, determine the reason a customer is out of gas and complete a leak check before any refueling of the system occurs.
If the customer is not at home, place an out-of-gas notice on the tank supply valve and at the house entrance. This out-of-gas notice must be completed in addition to any note made on the sales slip. The dealer should also retain a copy of this notice.
Additionally, pilot lights should always be reignited by LP suppliers.
Bulk Storage Containers Safety Features
Bulk storage containers must contain all safety features required by the LP Gas Code, NFPA 58®, including:
Emergency shutoff valves and/or backflow check valves with bulkheads
Pumping or compressing equipment separate from the trucks being loaded
Hoses in good condition; If not in good condition, hoses must be replaced as soon as possible
Monthly plant inspections, with the results recorded
6-foot-high chain-link fencing and locked gates that protect the "working end" of the facility (or the valves should be secured with locking devices)
Vehicles
Department of Transportation (DOT) guidelines must be followed for all vehicles and drivers, in addition to the following guidelines:
Keep all inspections, recordkeeping and testing current
Review motor vehicle records (MVR) annually for all current drivers and before assigning newly hired personnel to driving positions
Use wheel stops or chock blocks anytime a vehicle is parked
Enforce no smoking rules while loading, unloading or driving delivery trucks
Cylinders
Cylinders must be requalified according to industry standards, which includes the following guidelines:
Stamp the LP dealers' Requalifier Identification Number (RIN) issued by the DOT on all requalified cylinders
Keep records, including serial numbers, on all cylinders that are requalified or rejected
Equip cylinders with an LP capacity of 4-40 pounds with an Overfill Prevention Device (OPD)
Liquid Transfer
Locations that pump liquid propane for forklift cylinders or 20-pound cylinders should properly train all personnel involved in the liquid transfer and be equipped with the proper pumping equipment. Locations that do not have trained personnel or adequate pumping equipment should not be provided with LP fuel.
Duty to Warn
Propane dealers are responsible for adequately informing their customers about the proper use and storage of propane, as well as how to detect warning signs of a gas leak. EMC has partnered with P3 Propane to provide dealers with the relief from managing their annual duty to warn mailings.
P3 Propane provides each dealer's customers with a customized letter highlighting the importance of propane safety and a scratch and sniff brochure that outlines key safety practices and how to detect the signs of a gas leak. The propane dealer will receive a signed certificate that the mailings were distributed and all recordkeeping is managed by P3 Propane.
*These guidelines are not to be considered all-inclusive. Additional industry guidelines from the National Propane Gas Association, National Fire Protection Association, regulatory codes and governmental sources should also be incorporated into operations.
---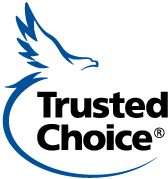 Home Office: 717 Mullberry St. | Des Moines, IA 50309 | 800-447-2295 | www.emcins.com