A Guide to Fire Department Safety
When it comes to designing and implementing a safety program, fire department personnel is one of the most difficult groups to address. On any given day, they may have to rescue a worker trapped in an excavation, enter a hazardous confined space or fight a blazing fire. Recognizing the high risks firefighters face during each emergency call is vital to developing an effective safety program. Some items to consider include the mental and physical stress on the body, appropriate use of personal protective equipment (PPE), physical conditioning, continuing education and preplanning.
Personal Protective Equipment for Firefighters
All firefighters need to understand the importance of PPE. A turnout jacket, trousers, boots, helmet, gloves and eye protection should be worn by firefighters at all fire scenes. The tremendous heat of a fire (900-1500°F), combined with the possibility of falling debris, makes turnout gear the minimum protection for a firefighter.
Even volunteer firefighter departments should be required to report to the scene only when in appropriate turnout gear and equipment. Later, if their duties don't require full turnout gear, they can remove them.
When entering or inside burning buildings or other structures, established "hot zones," or when otherwise subjected to smoke or gases, fire department personnel should use a self-contained pressure demand breathing apparatus (SCBA) that meets NFPA® standards. SCBAs protect firefighters from toxic gases, when there are oxygen deficiencies in unstable environments and during salvage operations.
It is also important for firefighters to arrive safely at the scene. Most new fire apparatus include fully enclosed cabs, allowing personnel to remain seated and belted. When using a fire apparatus without a fully enclosed cab, other fire department vehicles or private passenger vehicles, personnel must remain seated and belted. At no time should firefighters stand and ride on the outside of the fire apparatus.
Physical Examinations and Physical Activity
Firefighter emergency activities are very strenuous from a mental and physical standpoint, so selecting firefighters in good physical condition is advantageous. Pulling hoses and climbing ladders can be physically exhausting, while the adrenaline rush from the alarm call and the fear of injury or loss of life can create extreme anxiety.
Unfortunately, smaller communities have a limited choice of prospective volunteers, leading many chiefs to accept just about anyone who walks through the door. In order to reduce the number of fire-related incidents, all firefighters should undergo annual physicals. All new recruits should also complete physical examinations before reporting for duty.
Physicals should include pulmonary function evaluations, chest x-rays, multiphase blood analysis and electrocardiograms. Additionally, annual physicals can help determine who may have developed a potentially life-threatening condition since the last exam. Those who have not passed the physical should be restricted in their activities at emergency scenes.
Due to the potential exposure to bloodborne diseases during rescue operations, special precautions must be taken. Upon joining the fire department, all staff should be offered hepatitis B vaccinations, as well as follow-up booster shots as recommended by a physician.
Additionally, all firefighters should regularly participate in a training program designed to keep them physically fit. The program should be supervised by medically trained personnel or a physical education specialist. Even in small communities, a high school coach or other fitness specialist may be able to assist in developing a program for fire department members.
Fire Department Inspections
Fire department personnel should inspect all high-hazard buildings in their jurisdiction to plan how they will react if a fire occurs. Particular attention should be paid to flammable and combustible liquids, combustible metals, construction materials and other contents that may require special procedures during a fire.
Fire departments should collect copies of all safety data sheets (SDS). The location of fire exits should be noted on drawings, as they might be difficult to locate in a dark, smoke-filled building. This information should be immediately available to officers at the fire scene.
Fire Department Equipment and Training
Because the safety of firefighters is closely tied to proper operation of their equipment, it is important to make sure that all emergency equipment is inspected and properly maintained. All SCBA (including air cylinders), hoses, nozzles, couplings, relief valves and extraction equipment must be inspected after every call to check for proper operation and leaks. All equipment inspections should be documented. All firefighting vehicles and apparatus should also be inspected after every run. Any needed repairs should only be made by qualified personnel.
Air cylinders must be inspected at regular intervals, including hydrostatic testing to determine if they are safe to use. Periodic training of all personnel should be required, both in-house and at state-sponsored schools, to ensure all personnel understand how to respond to various emergencies.
---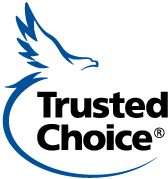 Home Office: 717 Mullberry St. | Des Moines, IA 50309 | 800-447-2295 | www.emcins.com