Maintaining Roofs on Commercial Buildings
Roofs get more abuse from the elements than any other part of a building. Preventative maintenance is a key element to a longer service life, which saves you money. Follow the general guidelines below to keep your roof in good working condition for as long as possible. These guidelines cover the most typical types of commercial roofs—builtup, modified bitumen, single-ply rubber membrane, sprayed polyurethane foam and asphalt shingles. However, the same tips generally apply to wood shakes, steel and other roof designs.
Checklist for All Roof Types
Check flashing—the membrane or metal that covers roof joints, vertical surfaces and angles—for holes or deterioration. Repair as necessary to maintain its weatherproofing characteristics.
Ensure that the edge metal isn't separating at the seams. If it is, make repairs as soon as possible. These should be done by any qualified contractor.
Check for blisters in the roof. If there are blisters, take care not to step on or puncture them. Call a local qualified contractor to patch them immediately.
Clean out and refill any pitch pockets—areas where flashing material, grout and sealant are used to seal around irregularly shaped roof penetrations—where the filler is cracked or shrinking.
Keep all drains and gutters free of debris. Make sure all downspouts are draining properly.
Water test sump drains in the spring and fall. If they don't drain properly, call a plumber for repairs. Drains will often leak if they are holding water.
Trim back any overhanging tree branches.
Check the mortar on chimneys and parapet walls, both between the brick and on top. If it's damaged or deteriorated, have it tuckpointed. Contact a qualified mason contractor to complete this work.
Checklist for Built-Up and Modified Bitumen Roofs
Clean all debris from the surface of the roof. This includes debris that has gathered behind HVAC units, pipes and pitch pans, and any other roof penetrations. Debris tends to hold water, and water will expedite roof deterioration, especially if your roof is asphalt based.
If your roof has a gravel surface and you notice bare spots, clean the bare spot thoroughly. If necessary, use a broom and a wire brush. Spread a thin layer of asphalt roof cement (mastic) over the bare area, about 1/8-inch-thick, then place gravel over the area.
Check all caulking and sealants on flashings and copings—the pieces of material used to protect the top of a wall from the elements. Scrape and remove any caulking that is weathered, cracked or damaged. Clean the area thoroughly, using a wire brush if necessary. Reapply a polyurethane caulking such as Vulkem or NP-1.
Checklist for Single-Ply Roofs
Remove all debris from the roof surface, including vegetation, dirt, loose nails and screws, and unused equipment. With a single-ply roof, a nail head can easily penetrate and cause a leak.
Check seams regularly. If they are coming apart, patch them as soon as possible.
Checklist for Sprayed Polyurethane Foam (SPF)
Keep an eye on any blisters. If they get large enough that they split open, you will need to contact a foam contractor to repair them.
Any yellowed, exposed foam should be covered with polyurethane caulking.
Any splits, punctures or other forms of damage to the roof should be repaired using polyurethane caulking.
Checklist for Asphalt Shingles
If your roof is starting to collect moss or algae, install zinc or lead control strips.
Dab roof cement under any loose shingle tabs. One dab on either side should suffice.
Replace any damaged shingles.
Check the open valley metal—areas where the sides of the roof are trimmed back from the centerline to expose the flashing underneath—for rust. Wire brush the rust, then prime and paint the metal.
---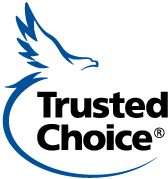 Home Office: 717 Mullberry St. | Des Moines, IA 50309 | 800-447-2295 | www.emcins.com