How to Conduct a Playground Inspection
According to the Consumer Product Safety Commission, more than 200,000 children suffer playground injuries serious enough to land them in the emergency room each year. Of this number, approximately 75% occurred on equipment designed for public use. Frequent playground inspections are an important part of making playgrounds safe for the children who use them.
Equipment Inspections
Designate a responsible and trained individual or group to inspect the condition of playground equipment at least every three months. During inspection, check for the following:
Nuts, bolts and screws do not present an entanglement or protrusion hazard
Fasteners do not protrude through nuts by more than two threads
Fastening hardware and connections are tight
Metal equipment doesn't have any missing rubber coatings, rust or chipping paint
Wooden equipment has no decay, rough surfaces, splits or splinters
Fiberglass slides and chutes are free of delamination that can be sharp and cracks that can pinch or cause abrasions
There is not any rot or corrosion at points where equipment meets the ground surface
All equipment has no rough edges and sharp points
Ropes, chains and cables are not to be frayed, damaged or excessively worn
S-hooks are closed tightly (within the thickness of a dime)
Equipment is not shifted or bent
There are no openings in equipment forming finger traps, such as at the end of tubes
There are no missing protective caps or plugs
There are not any cracks in plastic parts
All parts of the original equipment are intact
There are no head entrapment areas
There are no partially bound or "V" entrapment angles on any part of the equipment, unless the lower leg of the "V" is horizontal or below
Hand grips are between 0.95 and 1.55 inches in diameter
Footings for equipment is stable and buried below ground level
Refer to manufacturer's instructions for any specific inspection criteria.
Surface Protection Inspections
Inspect playgrounds regularly to make sure that loose-fill surfacing materials have not been kicked out of the landing areas. Ideally, playgrounds should be inspected daily and material that has been moved around should be raked back into place (e.g., under swings, slide exit zones and around the merry-go-round).
There should be at least 12 inches of loose fill surface material around each piece of equipment, extending out at least 6 feet in all directions. To indicate the correct level of loose-fill protective surfacing in and around the equipment, attach markers to playground equipment support posts. These markers will assist maintenance workers in determining when displaced material should be raked back or additional material should be added.

---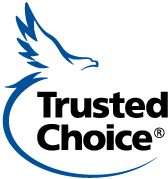 Home Office: 717 Mullberry St. | Des Moines, IA 50309 | 800-447-2295 | www.emcins.com