Wellness: Back Pain
Back injuries account for nearly 20% of all injuries and illnesses in the workplace, affecting more than 1 million workers annually. According to the National Institute for Occupational Safety and Health, back injuries cost the nation an estimated $50 billion to $100 billion per year. Furthermore, one-fourth of all workers' compensation indemnity claims involve back injuries, costing businesses billions of dollars, in addition to the pain and suffering experienced by injured employees.
What Causes Back Pain
Your overall wellness can affect your back. When the back and the supporting muscles are weak, your back must work harder to complete a given task. Common causes of back pain
Poor posture—your spine is designed to have a gentle "S" shape. Bending the back out of this shape can cause muscle fatigue and back pain.
Weight gain—being overweight increases the strain on back muscles.
Tension and stress—muscle tension and tightness can lead to pain.
Aging and disease (osteoarthritis)—back pain can become more common and severe with age.
Impact trauma—trauma and injury due to falls, slips, being struck by equipment or auto accidents can cause back pain.
Repetitive trauma—working in an awkward position or lifting incorrectly over a period of time can cause cumulative trauma disorders.
Exercises to Prevent Back Injury
Back muscles and other supporting muscles (stomach and thighs) must be conditioned to improve your back strength. Regular exercise can help keep your back strong, maintain your flexibility and reduce the risk of strains and sprains. Don't forget to maintain good posture while exercising. There are many exercises that can help stretch and strengthen the back and supporting muscles.
Walking 30 minutes can strengthen muscles and help prevent weight gain
Daily stretching exercises can improve flexibility, which allows the body to turn and twist the back with less chance of injury
Sit-ups can strengthen stomach muscles that support the back
Leg lifts can strengthen hip and buttock muscles
Squats can strengthen the back, stomach and leg muscles
General Back Care Tips
In addition to improving your overall health by eating well, sleeping enough and getting regular exercise, the following can help prevent back pain:
Maintain good posture while sitting, standing and working
Make work stations back-friendly by avoiding awkward postures and reaching
Change positions frequently to avoid muscle tension
Take mini stretch breaks to relax muscles, especially during repetitive tasks
Manage and reduce stress
Sleep on a firm mattress to rest your back
The best sleep positions for the back are on your side with knees bent or on your back with knees elevated
Disclaimer: Do not perform these exercises if you or your doctor feels there is a risk of injury to yourself. EMC Insurance Companies recommends that you consult with your doctor before performing any of these exercises, as certain factors, including lifestyle, age, existing and prior medical conditions, and hereditary factors, can increase the risk of injury. This material is designed and intended for general information purposes only, and is not intended, nor shall be construed or relied upon, as specific legal advice.
---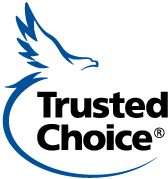 Home Office: 717 Mullberry St. | Des Moines, IA 50309 | 800-447-2295 | www.emcins.com