Compressed Gas Cylinders
Mishandling compressed gas cylinders can create serious consequences for welding operators or other nearby personnel. These cylinders can release their hazardous contents or become dangerous projectiles. If the neck of a pressurized cylinder accidentally broke off, the energy released is sufficient to propel the cylinder to over 30 mph in a fraction of a second. The following are safety precautions for the use and storage of compressed gas cylinders.
General Safety
Damaged cylinders, cylinders that are leaking or cylinders with unknown contents should be returned to the manufacturer immediately. Always have the appropriate Safety Data Sheet (SDS) readily available and be familiar with the health, flammability and reactivity hazards for each gas used by your organization.
Cylinder Labeling
Cylinders must be properly labeled, including the gas identity and appropriate hazards (e.g., health, flammability, reactivity). Color-coding of cylinders cannot be used to indicate the contents because the color codes differ among suppliers. With no set industry color standard, only the gas identity and hazard labels should be used to identify the contents.
Cylinder Storage
The Department of Environmental Health and Safety at Oklahoma State University recommends the following guidelines for cylinder storage should be observed:
Keep all cylinders away from corrosive materials
Keep corrosives away from flammables
Keep flammables away from oxidizers
Never allow storage temperature to exceed 125°F (52°C)
Cylinders must be kept away from electrical wiring where the cylinder could become part of the circuit
Keep oxygen cylinders a minimum of twenty feet from flammable gas cylinders or combustible materials; if this cannot be done, separation by a noncombustible barrier at least five feet high with a fire rating of at least one-half hour is required
Keep valve protection caps in place when the cylinder is not in use, during transit or in storage
Mark empty cylinders EMPTY or MT
Segregate full and empty cylinders
Keep valves closed on empty cylinders
Secure empty and full cylinders to a fixed support using chains or other substantial restraining devices.
Store cylinders in an upright position in a dry, cool, well ventilated, secure area that is protected from the weather and away from combustible materials
Store cylinders away from heavily traveled areas and emergency exits
Visually inspect stored cylinders on a weekly basis for any indication of leakage or problems
Protect cylinders from wet or damp ground
Moving Cylinders
Use a cylinder cart and secure cylinders with a chain
Don't use the protective valve caps for moving or lifting cylinders
Don't drop a cylinder, permit them to strike each other violently or handle them roughly
Wear appropriate foot protection when moving or transporting cylinders
Before cylinders are moved, you must remove regulators, close valves, and put protective valve caps in place (unless cylinders are secured on a special cart). Regulators must also be removed when work is completed and when cylinders are empty.
Avoid Unsafe Behaviors
Never attempt to:
Mix gases in a cylinder
Carry a cylinder by the valve
Discard pressurized cylinders in the normal trash
Force improper attachments onto the wrong cylinder
Grease or oil the regulator, valve or fittings of an oxygen cylinde
Leave a cylinder unsecured
Leave an open cylinder unattended
Refill a cylinder after use of the original contents
Roll a cylinder to move it
Use a flame to locate gas leaks
---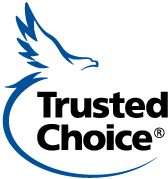 Home Office: 717 Mullberry St. | Des Moines, IA 50309 | 800-447-2295 | www.emcins.com