Avoiding HVAC Unit Theft
For the past several years, the theft of heating ventilation and air conditioning (HVAC) units has become a growing problem. Among EMC customers, HVAC unit theft claims made up 25% of all theft claims during a two and a half year period, and each claim averaged more than $6,500.
So, why are HVAC units such popular targets for theft? HVAC units contain copper coils. As the price of copper has risen, thieves have gotten more creative at getting their hands on the valuable metal. In fact, copper is the most commonly stolen metal according to the National Criminal Justice Reference Service. Although the copper from an HVAC unit rarely sells for more than $100, the damage caused by its removal can cost business owners thousands in replacement costs. Fortunately, there are several steps you can take to deter thieves from stealing your HVAC unit.
Warning signs: Place various signs around the property to warn thieves of surveillance and alarms. These warnings may be enough to send a thief elsewhere.
Secure power box: In order for a thief to steal the HVAC unit, the power to the unit must be shut off. You can make this more difficult by locking the power box or moving it indoors.
Keep it out of reach: Business owners often choose to install their HVAC unit on a roof to restrict access. If you choose this option, be sure to remove exterior fixed ladders and cut back trees and shrubs to deny thieves easy access. Another option is to suspend the HVAC unit on the side of a building, increasing the amount of effort needed to gain access. Make sure the unit is above a person's reach (approximately eight feet in the air).
Cages: Another method of protection for an HVAC unit is to secure the unit and controls with a steel cage and gate lock. Although motivated thieves have stolen AC parts from locked areas, a sturdy cage will deter some. Installing motion-activated lighting near the cage can be an additional deterrent and may enable someone to observe and report an attempted theft in progress. Make sure the fence is well-designed and does not impede service personnel or block necessary HVAC airflow.
Alarms: There are various types of alarm systems available to provide notification in the event of an HVAC theft. Motion-sensitive alarms sound when a person is within the immediate area of the HVAC unit or when an attempt is made to move or tamper with the unit. Some of these alarms are even able to notify a security company immediately when the system detects intruders, sending a 10-second video clip of the event that triggered the alarm. Refrigerant pressure alarms provide a second option for defense and alert owners when lines are cut or tampered with. While these alarms can be expensive to install, they provide additional security for your HVAC unit and could save you thousands in the long run.
After a Theft
If an HVAC theft does occur, contact your local police immediately. Ask them to notify recyclers and scrap metal dealers in the area. Also, notify your insurance agent or EMC of the theft.
---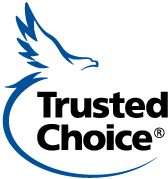 Home Office: 717 Mullberry St. | Des Moines, IA 50309 | 800-447-2295 | www.emcins.com