Preventing After Hours Fires
An extension cord is left dangling against a cardboard box. A coffee pot is left on and unattended. A cigarette is tossed into a pile of trash. These are just a few of the many delayed-action hazards that can cause an after-hours fire. These fires rarely start by themselves. In most cases, their cause has been left behind at closing time. All too often, management and employees leave work after only a brief inspection of the premises or without checking for fire hazards at all.
Here are some fire prevention strategies to keep your property safe, even after doors close for the night:
Inspect the premises—Have a security officer or another responsible person make a thorough inspection of the premises just before closing for the night, weekend or holiday.
Remove trash—Make sure all trash is removed from the premises before closing. Oily mops, dirty rags and other materials subject to spontaneous combustion should be placed in covered metal containers.
Check heating equipment—In cold weather, double check thermostats and other controls to be certain they are properly set. Examine heating equipment for defects and ensure stored materials are kept over 30 inches away from the electrical or gas fired heating unit.
Turn off electric equipment—Heaters, coffee pots, soldering irons and other appliances and equipment should be turned off. If they are in a safe operating condition, they can remain on.
Look for overloaded circuits—Make sure circuits are not overloaded and the fuses are not bridged. If practical, all noncritical circuits should be turned off at closing time.
Secure windows and doors—All outside doors and windows should be secured to prevent unauthorized access.
Check all processes— Make sure that all machines are shut down, dip tanks are covered, and spray booths and other painting operations are clean and in good order.
If premises are sprinkler protected—Check that the main control valves are open and physically locked and/or electronically supervised by a 24-hour central station.
Checklist for Facility Shutdown
Housekeeping
Perform thorough general housecleaning immediately before vacation shutdown
Remove all combustible waste around machinery, including metal particulate such as aluminum, titanium and magnesium. This waste should be stored outside the building.
Clean above and below work benches and tables
Clean up shipping areas and verify that combustible packing materials are safely stored
Remove oily coatings from floors using noncombustible mineral compounds
Have employees clean out their lockers, especially oily and greasy clothing
Remove all wiping rags, papers, aprons, gloves and other combustible material
Keep all aisles clear and free from obstructions
Fire Protection and Prevention Precautions
Check automatic fire sprinkler systems for proper operation
Test automatic fire alarms
Check fire doors for proper operation
Have premises patrolled periodically, day and night, during the shutdown period
Verify that none of the sprinklers are obstructed by high-piled stock
Shut down unnecessary heating equipment and appliances
Turn off unnecessary gas valves
Exterior Housekeeping
Clear away grass, weeds, trash, etc., from the building, loading platforms, fences, etc.
Do not burn waste materials or trash—use a reliable waste collection service for waste removal
Flammable Liquids
Remove containers of solvent and thinners from the production area and place them in flammable liquids storage cabinets or an outside storage area
Check storage containers or safety cans to verify that all covers fit properly
Inspect and clean flammable liquids storage cabinets and repair if necessary
If a cabinet vent duct is used, make sure it is clean and unobstructed
Check fire doors of special storage and paint rooms to be sure they operate properly and are not blocked
Make certain that automatic fire extinguishing equipment protecting hazardous processes is in good working order
Spray Painting, Dipping, Silk-screening or Other Hazardous Processes
Remove flammable residues from ovens, spray booths, hoods, ducts, dip tanks and surrounding areas—this should be a special cleaning in addition to regular cleaning, and all residues should be removed from the premises immediately
Extra supplies of paint thinners should be kept in listed safety cans
If spray painting will be performed during shutdown, adequate ventilation should be maintained
Remove or shut off all possible sparking devices or open flames
Wiping rags and empty cans should be removed from the premises each day
Maintenance Work or Alterations
Make sure that contractors follow all plant safety regulations
Temporary wiring should be used with caution
Be especially watchful when welding or cutting is done
Check with each of your contractors to determine whether they have adequate insurance to cover possible loss or damage due to negligence on their part
---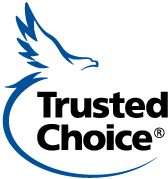 Home Office: 717 Mullberry St. | Des Moines, IA 50309 | 800-447-2295 | www.emcins.com