School Fleet Safety Program
According to the National Highway Traffic Safety Administration, students are at much greater risk of injury traveling to and from school and on school-sponsored trips than at any other time in their school day. Commercial auto losses rank second only to workers' compensation losses in the amount of claim dollars for schools. To reduce bus- and transportation-related accidents, each school district should develop and implement a comprehensive fleet safety program. The following items should be part of the program.
District Procedures
Procedures should include emergency response, contingency plans, student discipline guidelines and district expectations. These procedures and expectations should be communicated to all drivers, parents, teachers and students.
Driver Selection
Driver selection should include a thorough check of the applicant's motor vehicle record (MVR), references and previous employment. Job descriptions should also be developed for all transportation positions, stating the district's policies for minimum driver requirements, (i.e., CDL licensing, "S" endorsement, medical certificate, good driving history).
Driver Training
Training should include familiarization with state and local regulations, compliance with district safety procedures, ride-alongs for new drivers and regular in-service training. In-service training should include on overview of district procedures, an update of regulatory changes, discussion of current issues and a review of all accidents, incidents and citations.
Performance Evaluations and MVR Checks
At least annually, the district should check the MVRs of all drivers and evaluate each driver's performance by either riding along or physically monitoring while following the vehicle. The district should also immediately investigate all accidents, citations and other incidences involving its drivers and provide corrective action as needed, (e.g., refresher training).
Daily Bus Routes Evaluation
All daily bus routes should be initially evaluated for hazards and reevaluated annually to identify the following:
Dangerous intersections or roads
Stops near crests of hills, at blind corners or on busy roads
Bridges and overpasses
Road construction
Steep grades
Roads that may have seasonal concerns
Congested streets with inadequate lane widths
Any other potentially hazardous conditions
The hazards identified in the initial evaluation and all hazardous conditions identified throughout the year should be documented. Where hazards are identified, develop and implement plans to eliminate or reduce them.
Field Trip Procedures
District field trip procedures should include rules for requesting the trip, using additional supervisory staff, planning the route and developing an emergency plan.
Vehicle Selection, Inspection, Maintenance and Repair
The National Transportation Safety Board (NTSB) discourages use of 15-passenger vans to transport students or staff. Instead, students should be transported on standard buses. Fifteen-passenger vans can be used to transport items other than students, but drivers should be trained to handle the rollover potential of this vehicle.
Safety features, such as structural integrity, crash protection, fire retardancy and emergency equipment, should be considered before purchasing any vehicle. Drivers should perform and document daily vehicle inspections, and qualified maintenance personnel should fully inspect each vehicle on a regular basis. Vehicles should be immediately removed from service if any deficiencies are noted or repairs are needed. All maintenance and repairs should be documented.
---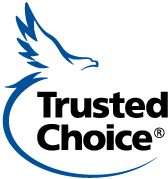 Home Office: 717 Mullberry St. | Des Moines, IA 50309 | 800-447-2295 | www.emcins.com