Fleet Safety Program
In 2018, about 4.57 million people were injured seriously enough to require medical attention in motor vehicle crashes, and an estimated 40,000 people were killed. Auto accidents are the leading cause of deaths on the job, so it's important for employers to consider ways to keep employees safe behind the wheel.
Key Components of a Fleet Safety Program
A comprehensive fleet safety program is the most effective way to control accident costs and avoid the consequences of accidents and injuries. Any organization using motor vehicles for business purposes should implement a program and communicate it to all fleet drivers.
Driver Selection: Check the motor vehicle records of all applicants before granting fleet driving privileges and check the driving records of all fleet drivers annually. Establish disqualification criteria and define minimum driver requirements, such as CDL licensing, verifiable driving history and age requirements (18 years of age for noncommercial vehicles and 21 years of age for commercial vehicles).
Driver Training: Training should include the organization's fleet safety program, defensive driving techniques and any state-specific and local regulations applicable to your fleet operation. On-the-road training or ride-a-longs with more experienced drivers may be appropriate for new drivers.
Authorized Use: Establish driving privileges for company vehicles and restrict privileges to employees who are specifically authorized and listed as fleet drivers. Family members or other nonemployees should not drive company vehicles unless they meet the driver selection criteria and are granted special driving privileges.
Driver Safety Rules: Create safety rules all fleet drivers must follow, and address the following topics:
Seat belt use for drivers and passengers (e.g., while operating the vehicle)
Compliance with all traffic laws (e.g., speed limits and other traffic signage)
Electronic device use (e.g., hands-free cell phones, GPS and radar detectors)
Driver ability and impairment (e.g., substance use, fatigue or injury)
Vehicle Maintenance: Regularly inspect and maintain all fleet vehicles according to the manufacturer's recommendations. Provide forms to drivers to help them perform and document daily vehicle inspections. Immediately remove any vehicles from service if major deficiencies are noted. Document all maintenance and repairs.
Traffic Violations and Citations: Fleet drivers are responsible for any citation and must report them to company management. Serious offenses, such as reckless driving or driving under the influence, should result in suspension of driving privileges.
---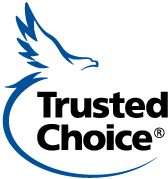 Home Office: 717 Mullberry St. | Des Moines, IA 50309 | 800-447-2295 | www.emcins.com