Electrical Hazards 101
If not used properly, electricity can cause electrical shock and burns to your employees. It can also create fires and explosions that destroy property. All electrical installations should be performed by licensed electricians to the standards of the National Electric Code®. The following information may help your organization address some common electrical hazards.
Exposed Wiring
Exposed wiring is one of the most common electrical hazards, and in many cases it is the easiest to correct. Areas to check for exposed wiring include:
Junction boxes without cover plates
Extension cords and power cords
Electrical boxes with missing knockouts
Electric powered machinery
Conduit runs that may have been damaged
Locations where nonmetallic sheathed cable is used below seven feet
Locations where wires have been run outside of conduit
Electrical Distribution Panels
The Occupational Safety and Health Administration (OSHA) recommends taking the following actions:
All panels should be labeled with the voltage, current and usage
All control and distribution panels should remain closed at all times and opened only by authorized personnel
A clear space (of at least three feet) should be maintained around all electrical panels to allow for access in an emergency
Extension Cords
Extension cords are used in almost every organization to temporarily power items such as fans, power tools and lighting fixtures. Consider the following when using extension cords:
Do not run extension cords through holes in walls, ceilings, floors, doorways, windows, roof hatches or other similar openings
Do not use extension cords as a substitute for permanent wiring; if an extension cord is used to power the same piece of equipment for longer than 30 days, a licensed electrician should install permanent wiring
Do not conceal extension cords behind building walls, ceilings or floors
Protect extension cords from damage such as sharp edges and entanglement in machinery; do not leave extension cords on floors where they can be run over by carts
Do not permanently attach (e.g., staple or nail) extension cords to a building surface
Inspect all extension, tool and appliance cords on a regular basis for damaged insulation, exposed wiring and damaged plugs. Cords with missing ground prongs should be repaired or replaced as soon as possible to maintain proper grounding.
Additionally, three-prong to two-prong adapters should not be used to connect a three-wire, grounded electrical device to a non-grounded circuit. If you use two-prong extension cords in your facility, they should be removed and replaced with grounded three-prong extension cords as soon as possible.
Power Strips and Surge Protectors
Power strips and surge protectors are commonly used to provide electricity to multiple pieces of equipment from one electrical outlet. While very handy, these devices can be serious electrical hazards if not used properly. If power strips or surge protectors are present in your facility, follow the guidelines:
Only use surge protectors for electronics (e.g., computers, telephones, printers, etc.) as they are not designed to support resistive loads from items such as power tools, fans or lighting fixtures
Do not use power strips as a substitute for permanent wiring; if the same device is plugged into the same power strip for more than 30 consecutive days, additional permanent outlets should be installed
Devices approved only for indoor use should not be used outdoors or in wet or damp interior locations
Do not "daisy-chain" (i.e., plugging one power strip into the receptacle of another power strip) power strips and surge protectors as overloaded circuits increase the risk of fire
Lockout/Tagout Program
When working with electricity, it is important to understand the principles of a proper lockout/tagout program. Lockout/tagout is a system to prevent the release of energy or operation of machinery or equipment. The system also warns other employees that equipment is being worked on.
Lockout—The placement of a device that blocks the flow of energy from a power source to a piece of equipment
Tagout—The placement of a tag on or near the lockout device to warn others not to restore energy to the equipment
According to OSHA regulations, lockout/tagout should be used whenever an employee is required to remove or bypass a guard or other safety device or is required to place any part of his or her body in the "point of operation" of the machine or where an associated danger zone exists during the machine's operating cycle. Lockout and tagout should always be performed together. While a lockout-only system is generally effective, a tagout-only system does not provide the maximum protection for employees and contractors.
---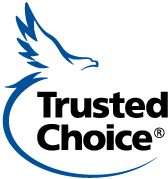 Home Office: 717 Mullberry St. | Des Moines, IA 50309 | 800-447-2295 | www.emcins.com