Five Components of a Drug-Free Workplace Program
According to the U.S. Department of Labor, almost 9% of workers employed full-time are illicit drug or heavy alcohol users. And almost 3% of all employees use illicit drugs or alcohol just prior to, or even during, their normal work hours.
In addition to increasing absences, injuries, illness rates and workers' compensation costs, drug and alcohol use in the workplace can also lower productivity and employee morale. A drug-free workplace program can help improve workplace safety and health in organizations of all sizes and in all industries.
Drug-free workplace programs send a strong message and encourage employees to seek assistance if they are struggling with substance abuse. A comprehensive drug-free workplace program generally includes the following five components.
1. Drug-Free Workplace Policy
A written policy is the foundation of a drug-free workplace program. Every organization should tailor their policy to meet specific needs. However, the most effective policies:
State why the policy was put in place. The rationale may be as simple as a company's commitment to protecting the safety, health and well-being of its employees and patrons.
Give a clear description of prohibited behaviors. At a minimum, this should include a statement such as, "The use, possession, transfer or sale of illegal drugs by employees in the workplace is prohibited."
Explain the consequences for violating the policy. These may include discipline up to and including termination and/or referral for assistance. Consequences should be consistent with existing personnel policies and procedures and any applicable federal, state or local civil rights or workers' rights laws.
To ensure compliance with federal, state and local laws, the policy should be reviewed by an attorney before implementation and annually.
2. Supervisor Training
After developing a policy, an organization should train supervisors, ensuring they understand:
the drug-free workplace policy
ways to recognize and deal with employees who have performance problems related to alcohol or other drugs
how to refer employees to available assistance
Supervisors should monitor employees' performance and enforce the policy. They need to stay alert to and document performance problems. Supervisors should not be expected to diagnose alcohol and drug-related problems or provide counseling to employees. If supervisors are responsible for drug testing referrals (based on reasonable suspicion), they should also be trained on how to make that determination.
3. Employee Education
Effective employee education programs provide company-specific information, such as the details of the drug-free workplace policy. They also include general information about alcohol and drug addiction, its impact on work performance, health and personal life, and the types of help available. All employees should participate and education should be ongoing through a variety of communications, such as home mailings, workplace displays and new employee orientation sessions.
4. Employee Assistance
A critical component of a drug-free workplace program is providing assistance or support to employees who have problems with alcohol and other drugs. Employee Assistance Programs (EAPs) are employee benefit programs offered by some employers, often in conjunction with health insurance plans. Through EAPs, employees can access counseling for issues such as substance abuse, financial or legal problems or mental health issues.
EAPs can effectively address poor workplace performance that may stem from the abuse of alcohol or other drugs. They also offer an alternative to dismissal, which minimizes an employer's legal vulnerability by demonstrating efforts to support employees. In addition to counseling and referrals, many EAPs offer related services, such as supervisor training and employee education. At a minimum, businesses should offer a resource file to employees that includes information about community-based resources, treatment programs and help lines.
5. Drug Testing
An employer can use drug testing* to determine if employees or job applicants are using alcohol, prescription drugs or illicit drugs. The following are the most common circumstances under which an organization may require a drug test:
Preemployment—Preemployment testing is conducted to prevent hiring individuals who illegally use drugs. It typically takes place after a conditional offer of employment has been made. Applicants agree to be tested as a condition of employment and are not hired if they fail to produce a negative test.
Reasonable Suspicion—Reasonable suspicion testing is similar to "probable-cause" or "for-cause" testing. It is conducted when supervisors document observable signs that lead them to suspect drug use or a violation of the drug-free workplace policy.
Post-Accident—Testing following an accident that involves property damage or personal injury can help determine whether drugs and/or alcohol were a factor. It is important to establish objective criteria that triggers a post-accident test, how it will be documented and who will administer the test.
Random—Random testing is performed on an unannounced, unpredictable basis by randomly selecting individuals from a pool of all employees. This type of testing may serve as a deterrent because there is no advance notice.
Periodic—Periodic testing is typically scheduled in advance and administered to all employees. Some employers use it on an annual basis, especially if physicals are required for the job.
Return-to-Duty—Return-to-duty testing involves a one-time, announced test when an employee who has tested positive has completed the required treatment for substance abuse and is ready to return to the workplace. Some employers also use this type of testing for any employee who has been absent for an extended period of time.
---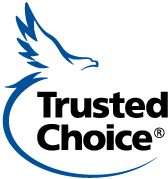 Home Office: 717 Mullberry St. | Des Moines, IA 50309 | 800-447-2295 | www.emcins.com